MLB News and Rumors
MLB Reveals 2024 All-Star Game Location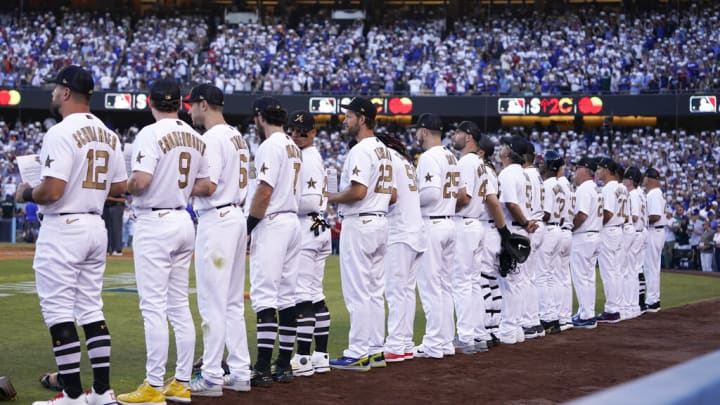 MLB has revealed where the 2024 All-Star Game will be played. / ASSOCIATED PRESS
The 2022 MLB season just ended, but the league is already looking ahead to 2024.
Commissioner Rob Manfred announced on Thursday where the 2024 All-Star Game will be held. Hint: it's somewhere warm.
2024 MLB All-Star Game
The 2024 edition of the Midsummer Classic will take place at Globe Life Field in Arlington, Texas, home of the Texas Rangers. The park is the newest stadium in the big leagues, having just opened in 2020. Thankfully, it includes a retractable roof to protect players and fans from the brutal Texas heat.
This will be the second time that the Rangers have hosted the All-Star Game. They previously held the event in 1995 at their previous stadium, The Ballpark in Arlington. Their current home seats upwards of 40,000 people.
Another AL West team -- the Seattle Mariners -- is next in line to host the All-Star Game, which will take place at T-Mobile Park in Seattle in 2023.