FanDuel UFC 288 Promo Awards New Users $150 in Bonus Bets GUARANTEED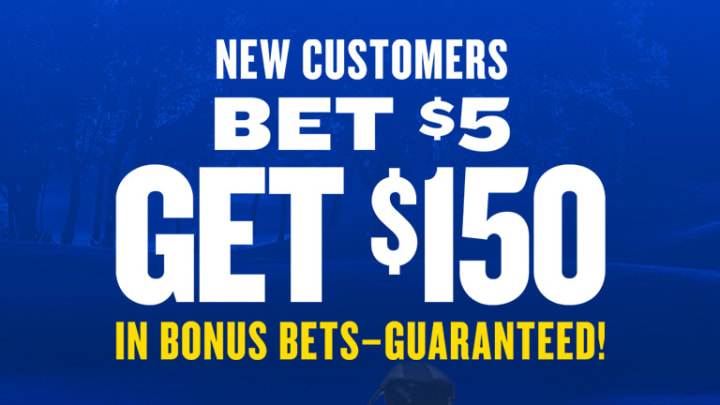 UFC 288 is just around the corner with another exciting fight night scheduled for May 6 in Newark, New Jersey. Saturday's slate is shaping up to be a good one, especially with Aljamain Sterling vs. Henry Cejudo tabbed for the main event.
Want to get in on the action and make some sports bets this weekend? FanDuel Sportsbook has you covered with its generous welcome offer. New users who sign up for FanDuel can get $150 in bonus bets guaranteed just by wagering $5.
Sound like a good deal? Keep reading to find out how to claim it!
Exclusive FanDuel UFC Promo: How to Claim $150 in Bonus Bets for UFC 288
Verify your identity and deposit at least $10 into your account
Make your first wager a $5+ bet on any UFC fight
Automatically earn $150 in bonus credits no matter how your wager turns out
It really is that easy with no catch. There are just a few key pieces you need to keep in mind if you want to make sure you lock in that $150 bonus:
Make sure you use our exclusive link and select your state before signing up
Make sure that your first deposit is $10 or more
Make sure your first wager is $5 or more
UFC 288 is almost here, though, so sign up today before the fights start!
Why Choose FanDuel Sportsbook for UFC Betting?
FanDuel Sportsbook is the industry leader for a reason, and there's no better place to bet on the UFC.
Variety of Betting Options: FanDuel Sportsbook offers odds for every single UFC fight, including odds to win as well as an assortment of prop bets such as method of victory and whether or not the fight goes the distance.
Competitive Odds: On FanDuel you will always be getting competitive betting odds that allow you to find major value.
Industry-Leading App and Website: Whether you're wagering from your phone or computer, using FanDuel Sportsbook is a breeze. With easy-to-navigate menus and short load times you can get your bets placed as quickly as you need to.