MLB News and Rumors
Royals Reveal Minor League Players & Pitchers of the Year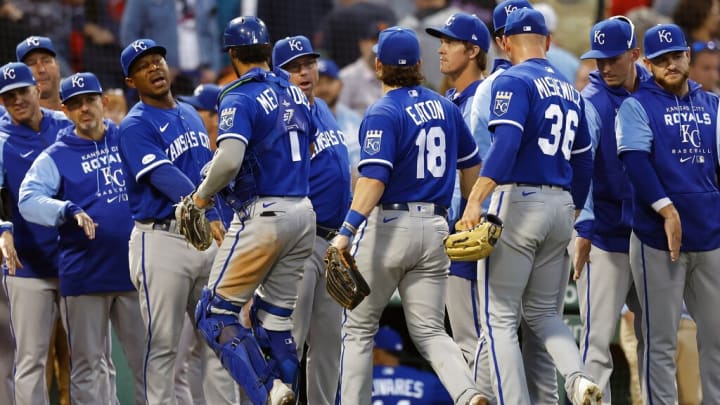 The Kansas City Royals announced their minor league players and pitchers of the year for 2022. / ASSOCIATED PRESS
The Kansas City Royals may not have many stars on their MLB roster right now, but their future looks bright based on their budding talent in the minor leagues.
The Royals announced their minor league players and pitchers of the year on Monday, highlighting 12 players who could emerge as future stars.
Kansas City Royals News
The names recognized include some of the top prospects in Kansas City's organization. Ben Kudrna, for example, is currently the Royals' No. 2 prospect on MLB.com, while Tyler Gentry is No. 8.
Some of the winners are still several years away from reaching the majors, but Kansas City fans still have plenty to be excited about. The Royals won back-to-back pennants in 2014 and 2015 with mostly homegrown players, so it's not unreasonable to think they could do something similar in 2024 or 2025.
Kansas City is still a few years away from contending based on its current 58-89 record, but several of its top prospects have already graduated to The Show. With young stars like Bobby Witt Jr., MJ Melendez and Vinnie Pasquantino already in the majors, the Royals' next core is starting to take shape. Kansas City entered the 2022 season with the No. 8 farm system on MLB.com, which is already starting to bear fruit at the big league level.
With the arrival of a few more prospects and some savvy trades and free agent signings, the Royals aren't too far away from returning to contention.