NCAAB
ROTHSTEIN 45: March 7, 2022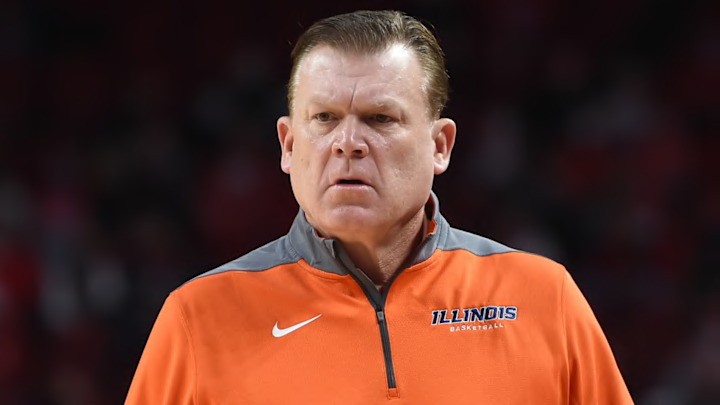 This week's ROTHSTEIN 45 is now LIVE!
Check out our rankings below:

1. Gonzaga: Returns to action on Monday night in Las Vegas.
2. Kentucky: Oscar Tshiebwe is the National Player of the Year. 
3. Arizona: The most aesthetically pleasing team in the sport. 
4. Auburn: Won an outright SEC regular season title. 
5. Baylor: Still has enough. 
6. Duke: Gave up 94 points in Saturday's home loss at Cameron Indoor Stadium. 

7. Villanova: Jordan Longino had 10 points and seven rebounds off the bench at Butler. 
8. Purdue: Feels like a three seed.
9. Kansas: 42-9 over the last four years when David McCormack scores in double figures. 
10. Providence: Jared Bynum is a name to watch over the next month. 
11. Wisconsin: Peacock today, feather duster tomorrow. 
12. Tennessee: 9-0 at home during SEC play. 
13. Texas Tech: Needs to get Kevin McCullar healthy. 

14. Arkansas: Can still earn as high as a four seed in the NCAA Tournament. 
15. UCLA: Jaime Jaquez is rounding back into form.
16. Illinois: The top seed in the Big Ten Tournament. 
17. Saint Mary's: Returns to action Monday night in the WCC Tournament. 
18. Murray State: 30-2.
19. USC: Could have a rubber match against UCLA in the Pac-12 Tournament semifinals. 
20. Iowa: Kris Murray is a player. 
21. UConn: Adama Sanogo is a fringe All-American. 
22. Houston: Swept by Memphis.
23. Texas: Role allocation is still a work in progress.
24. Colorado State: Could reach the Sweet 16 with the right draw. 
25. Seton Hall: Kevin Willard has again found the right formula. 
26. Boise State: 0-2 against Colorado State. 

27. Alabama: Committed to small ball. 
28. LSU: Ended its five-game losing streak against Alabama.
29. Ohio State: Needs to get healthy. 

30. Michigan State: Bounced back nicely against Maryland.
31. Marquette: Justin Lewis returned to form against St. John's with 28 points. 
32. TCU: Could surprise in the NCAA Tournament. 
33. San Diego State: Won 35 straight games when leading with five minutes to go. 
34. Wyoming: 24 wins by Jeff Linder is an incredible accomplishment. 
35. Iowa State: Tyrese Hunter had 13 assists on Saturday against Baylor. 
36. Notre Dame: 19-5 in its last 24 games.
37. Miami: Jordan Miller went for 25 and 13 on Saturday against Syracuse.
38. Wake Forest: Aiming for its first NCAA Tournament appearance since 2017. 
39. Creighton: Ryan Kalkbrenner is underrated. 
40. North Carolina: Made a statement against Duke. 
41. Rutgers: Won two games last week by a combined four points. 
42. Michigan: Phil Martelli is 3-2 as acting head coach. 
43. San Francisco: NCAA Tournament bound. 
44. Xavier: Took care of business against Georgetown. 
45. Memphis: Sweet 16 potential.

Jon Rothstein has been a college basketball insider for CBS Sports since 2010 and a contributor to the CBS Broadcast Network since 2016. He is also the host of the College Hoops Today Podcast via Compass Media Networks. Rothstein is also an in-studio correspondent for both WFAN and CBS Sports Radio.