MLB News and Rumors
Marlins Bring Back Elite Bench Coaches for Second Managerial Interview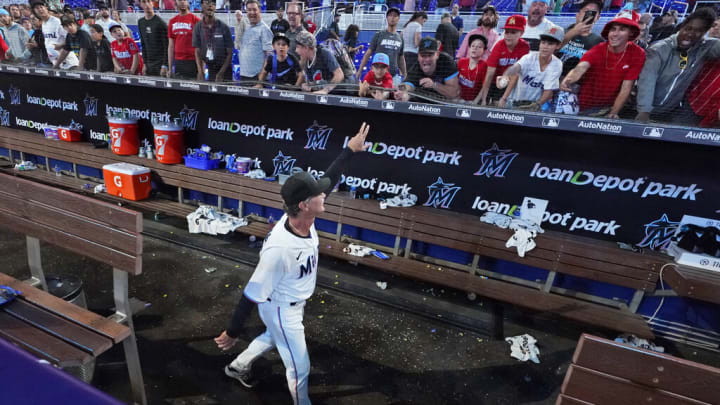 The Miami Marlins appear to be zeroing in on two candidates for their manager opening. / ASSOCIATED PRESS
After managing the Miami Marlins for seven seasons, Don Mattingly will not be back with the team next year. While he'll be missed in the dugout, his departure gives the Marlins a chance to find a new, younger voice to lead the team and perhaps oversee its first full winning season since 2009.
Miami's search for Mattingly's replacement is progressing and has yielded several promising candidates, including a pair of bench coaches who have come back for second interviews.
Marlins Manager Candidates
The Marlins appear to be honing in on Joe Espada of the Houston Astros and Matt Quatraro of the Tampa Bay Rays. Both come from winning cultures and have helped guide their teams to postseason success in recent years.
Espada replaced Alex Cora as Houston's bench coach after the latter became the manager of the Boston Red Sox before the 2018 season. The Astros have made five straight ALCS appearances under Espada's watch, reaching the World Series twice. The 47-year-old is seen as having manager potential, as he previously interviewed for openings with the Texas Rangers and Chicago Cubs.
Quatraro, on the other hand, is a bit older and more experienced. He's spent most of the past two decades working primarily in Tampa Bay's system, managing several of its minor league teams. He's been the Rays' bench coach since 2019 and has helped them make the playoffs all four years.
Miami is fortunate to have two impressive candidates here and can't go wrong with either one. Time will tell if one of them (or someone else) gets the job, and if that person is ultimately able to turn the Marlins around.