Casino
Refer a Friendsgiving Bonus – FanDuel Promo November 2022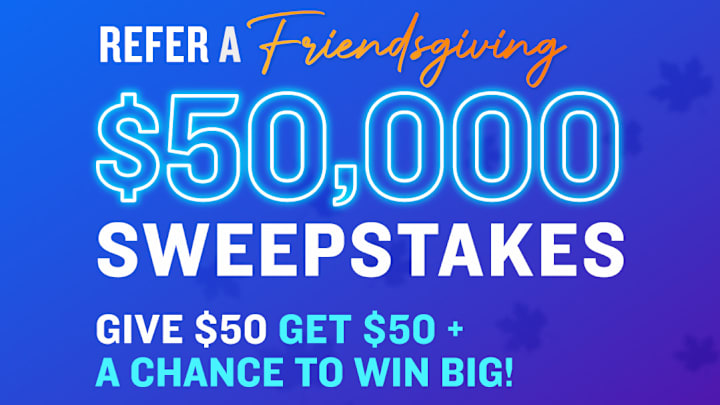 Don't miss out on FanDuel's new promo offer this Thanksgiving. FanDuel is giving out a $50,000 bonus to be shared by 10 sets of lucky winners (20 winners total). Each winner will get $2,500, and two winners will be announced daily from the 23rd of November. Give & Get $50 and then also Refer-a-Friend to qualify for this $50,000 Sweepstakes. The offer will be valid until the 26th of November 2022.
How to Participate
Have an active FanDuel account 
Get your referral link in your account
Send to all your friends
For each friend signing up, you'll receive $50, and they get $50.
Get an entry ticket for the $50,000 sweepstakes.
Who is Eligible?
To be part of this promo, you have to be up to 21 years and have an active FanDuel account. Also, you have to have referred a friend to FanDuel to enter for the qualifying draw. When you refer a friend now while the offer lasts, you will qualify for the promo.
You will only receive the promo prize when your friend uses your referral link to sign up. After which, they are to make a minimum wager of $10 or more on their new FanDuel account before you can claim the referral bonus. You and your friend will be credited $50 each as a casino bonus within 72 hours to play any game of your choice. Terms and conditions apply; read them before using the bonus.
Hurry up and Refer-a-Friend Now!
The promo will end on the 26th of November 2022, so what are you waiting for. Refer a friend right away!
---
Please note: Some FanDuel casino games may not yet be available in your state, or on your preferred app. Please check your iOS/Android app and visit casino.fanduel.com or fanduel.com/casino for announcements about the latest casino games available.