NFL - Betting - deleted
ProFootballDoc Playoff Preview - Cleveland Browns vs. Pittsburgh Steelers Injury Report for Wild Card Round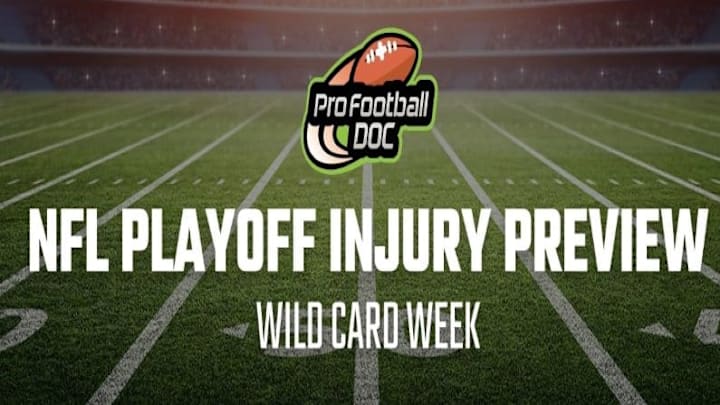 The ProFootballDoc proprietary Field View and Injury Index is the best and quickest way to access injury information and identify matchup advantages broken down to run/pass and offense/defense.
Normally the grading scale goes from a typical school A through F but it is notable that all the playoff teams don't have a "C" grade among them. Their health is likely a reason for their playoff success.
Here's a look at the injury report for Sunday's matchup between the Cleveland Browns and Pittsburgh Steelers.
Cleveland Browns vs Pittsburgh Steelers Injury Report
ProFootballDoc Game Summary
Conspiracy theorists would say whoever is playing the Steelers is the team that will have COVID troubles. The Baltimore Ravens and Tennessee Titans both had multiple positive tests before playing the Steelers and now the Browns just had seven players/staff excluded from the playoff game including their head coach.
The game will go as scheduled unless there is demonstrated active spread in Cleveland. In the end, there is little wiggle room for rescheduling come the playoffs.
Cleveland Browns Injuries
The Browns already started as the less healthy team, with pass defense issues given the corners being out and pass rusher Olivier Vernon having just torn his Achilles this past Sunday.
Now they lose Ronnie Harrison, Joe Bitonio and KhaDarel Hodge. Cleveland will have Jarvis Landry but they could miss their next three wide receivers with Hodge out, Odell Beckham already out and Donovan Peoples-Jones in question and yet to practice.
The other issue is the Browns will likely not practice for most of this week due to COVID precautions.
Pittsburgh Steelers Injuries
The Browns left it all out on the field to win to get in while the Steelers rested key starters and showed little of their playbook. Pittsburgh still has chronic linebacker issues, but the Steelers come in with all the advantages and the home game here. The current line is Steelers -6.
See more from the FanDuel Injury Expert at www.profootballdoc.com where you can find interactive Field Views for match up specific advantages for DFS and wagers.
---
Sign up for FanDuel Sportsbook today and get your first bet risk free for up to $1,000!