FanDuel Tennis Promo: Get $1,000 No-Sweat Bet for French Open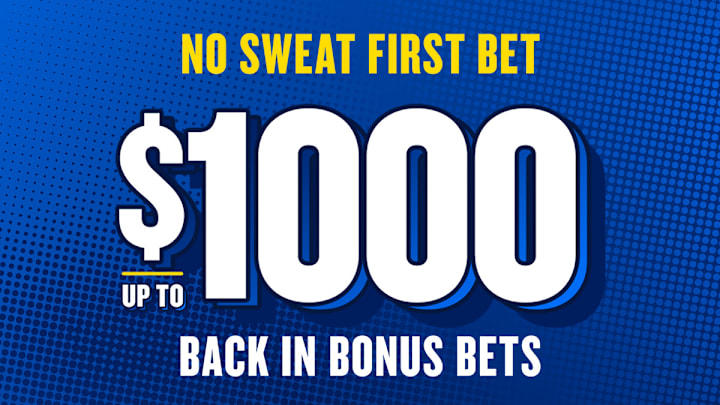 The second tennis major of the year is about to get underway with the 2023 French Open kicking off this weekend. Over the next few days, the top men's and women's tennis players in the world will compete in qualifying matches to determine seeding for the upcoming tournament.
Hoping to make some tennis bets on the qualifying matches this week? FanDuel Sportsbook has you covered with a special welcome offer that grants new users a no-sweat first bet up to $1,000.
Ready to snag this exclusive offer? Read on to find out how.
FanDuel Tennis Promo: How to Claim $1,000 in Bonus Bets for French Open
Here's how to get up to $1,000 in bonus bets for the French Open with FanDuel's special tennis promo:
Verify your identity and deposit $10+ into your new account
Bet on any sports market, including the French Open
If your first wager loses, get the same amount back (up to $1,000) in bonus bets
How to Use FanDuel's Tennis Promo
Scoring FanDuel's tennis promo is easy and only takes a few steps. Just register for an account at FanDuel Sportsbook (new users only) and deposit $10+ in your new account after signing up. Then place a bet on any sport you want, including the French Open.
Once your first wager is in, your work is done. If your bet wins, you'll be paid out in cash like a normal bet. If it doesn't, there's nothing to sweat. FanDuel will credit your account with the same amount in bonus bets (up to $1,000) within 72 hours. The best part is that it's automatic, so there's nothing you need to do to get the bonus.
There are a couple of things to know about the bonus bets. One is that they can only be used at FanDuel and can't be cashed out early. Another is that they do expire eventually, so you'll want to use them before that happens. FanDuel is teeming with interesting betting markets and competitive odds, so you should be able to use your bonus bets in no time.
Once you've enjoyed this welcome offer, keep an eye out for additional boosts and promotions related to the French Open. These can help you win more money throughout the tournament, so keep checking back.
The French Open starts soon, though, so sign up today so you're ready to bet when it does!
FanDuel Responsible Gaming Tools
Concerned about betting on sports for the first time? There's nothing to fear at FanDuel, which has several responsible gaming tools available to help its users stay within their limits and maintain control while gambling. Here are five of FanDuel's responsible gaming tools that help keep users in check:
Deposit Limits: FanDuel users can set daily, weekly, or monthly deposit limits to help them budget their spending on the platform. These limits can be easily altered at any time to meet your needs.
Self-Exclusion: FanDuel has a self-exclusion feature that allows users to voluntarily exclude themselves from using the platform for a specified amount of time. During this period, users are unable to access their accounts or place any bets.
Time-Out: FanDuel also offers a time-out feature that enables users to take a break from using the platform for up to 30 days.
Reality Check: FanDuel's reality check feature sends users updates on their gambling activity, such as how much time they've spent on the platform and how much money they've won or lost. These reminders help users stay aware of their gambling activities and make informed decisions going forward.
Activity Statement: FanDuel also provides users with a thorough activity statement that lists their gambling activities, including bets placed, transactions, winnings and losses, and account balances. This data helps users monitor how their bets are doing and see the real-money impacts of their wins and losses.