Exclusive Offer: Get $150 GUARANTEED Before FanDuel NBA/NHL Playoffs Promo Expires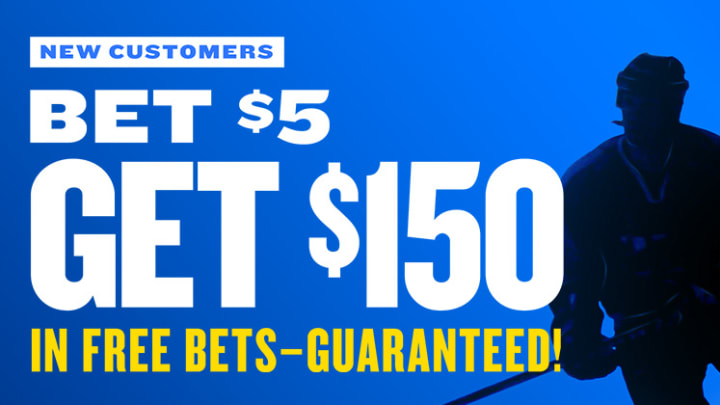 The NBA Playoffs and NHL Playoffs continue to roll along with another exciting week of games on tap. With both tournaments in the Conference Semifinals, teams are feeling the pressure with a trip to the Conference Finals on the line.
If you're looking to get in on the action and wager on postseason games for either sport, FanDuel Sportsbook is here to help with a generous welcome offer. New customers who sign up for FanDuel and wager just $5 on the NBA or NHL Playoffs will be automatically rewarded with $150 guaranteed in bonus bets.
Want to learn more about how to claim this special offer? Read on.
Exclusive FanDuel Promo: How to Claim $150 in Bonus Bets for NBA/NHL Playoffs
To score FanDuel's awesome promo for the NBA and NHL Playoffs, just follow these steps:
Verify your personal info and deposit $10+ into your new account
Bet $5+ on any NBA or NHL postseason market with your first wager
Automatically earn $150 in bonus bets, win or lose
How Does FanDuel's NBA/NHL Playoffs Promo Work?
FanDuel's NBA/NHL Playoffs promotion is easy to get and only takes a few minutes. To claim the $150 bonus, just sign up for a new FanDuel Sportsbook account (new users only), deposit at least $10 in your account, and then make a first bet of at least $5 on any market you want, including the NBA or NHL postseason.
Once you've wagered a minimum of $5 with your first bet, FanDuel will automatically send $150 in bonus bets to your account within 72 hours. It doesn't matter whether your $5 bet wins or loses, as FanDuel will send you the $150 bonus regardless. You don't need to wait around for your bet to settle, either, so you're free to bet on futures like the winner of the NBA Finals or Stanley Cup Finals.
You should know that your bonus bets are only valid at FanDuel and will expire eventually, so you'll want to use them before you lose them. Fortunately, FanDuel has a nearly endless number of betting options on various sports, so you won't have any trouble finding things to wager on. Once you've used up your bonus bets, there are also other ways to earn free bets through different promotions like referral bonuses, bet-and-gets, no-sweat bets and more.
This offer is only here for a limited time, though, so sign up today and take advantage before it's gone!