Illegal Casino Shut Down in Berks County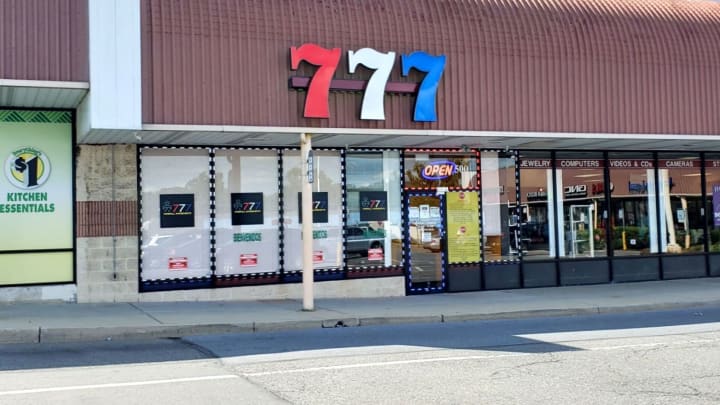 On Friday, the 21st of August, the DA's office in Berks County, Pennsylvania announced the shutting down of a gaming studio in the area. According to the prosecutor's report, the slot machine lounge was illegally engaging in casino activities. During the raid which took place on Thursday morning, state police confiscated 57 gaming machines and $67,760 in cash.
WindFall Amusement 777 is believed to have been in business since December 2019. It had received approval to operate within the Kenhorst Plaza shopping center by the Kenhorst council in July 2019, according to a news report by ReadingEagle.
The business was allowed to host 60 gaming machines, and at the time of the raid, it had 57 slots. However, earlier in February, another Reading Eagle article disclosed that the casino sought approval to add another 30 single-chair video skill games.
Berks County District Attorney, John Adams, said that the casino maintained the policy of only accepting patrons of legal gambling age and that the operators handled all cash payouts to players. However, even though the business was promoted as a casino on Facebook and in past news reports, WindFall Amusement 777 had no legal gaming license. And the machines hosted were not skill-games but gambling devices. "Investigators believe that most of the games, if not all, had characteristics that are unique to gambling devices and are therefore illegal," said Adams.
Like many other US casino states, Pennsylvania receives a percentage of the revenue from slot machines operated within the territory. But it had not received any such revenue from WindFall Amusement.
"Penn National Gaming paid more than $7.5 million for its gaming license for a casino in nearby Morgantown…WindFall Amusement paid nothing to operate what investigators determined an illicit casino," Adams said.
He further stated, "These types of operations around the state have to be closed, as the state receives no benefit whatsoever. At the time that we need monies to operate governmental functions, it is very important that, if we're involved in gambling, that they be through the licensed casino, which creates revenue for the state of Pennsylvania. No monies were received by the state for these machines."
The police investigation into the unlawful operation of illegal video gambling machines began in February, sparked by an anonymous complaint that was filed. The onset of the COVID-19 pandemic eventually brought the investigations to a halt.
Prior to the raid, efforts were made to reach WindFall Amusement's officials, but all proved futile. A home in Exeter Township was also raided alongside the gaming lounge, and two individuals were found inside. Neither has been charged yet, however, in a statement, Adam affirmed, "They are definitely involved in some fashion with Windfall Amusements. We do not know their particular role with the company; prosecutors are still investigating."
Following Thursday's raid, another news outlet reported that people were still trying to make their way inside the casino premises.
Adams noted that charges would be filed in the future concerning the results of the raid.
---
New FanDuel Casino customers get to play your first day risk-free up to $200 when you sign up today!