Get Up to $1,000 in Bonus Bets With FanDuel's Indy 500 Promo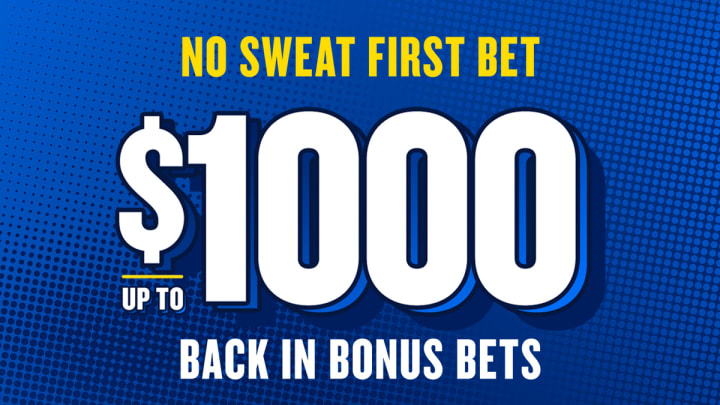 One of the biggest races of the year is nearly upon us with the Indy 500 coming up this Sunday.
Looking to get in on the action this weekend? FanDuel Sportsbook is the place to be with all of its great betting markets, not to mention a special welcome offer for new users who sign up before the race.
Want to find out how to get your $1,000 no-sweat first bet? Keep reading to find out.
Exclusive FanDuel Indy 500 Promo: How to Claim $1,000 in Bonus Bets
Here's how to get up to $1,000 in bonus bets by betting on the Indy 500:
Confirm your identity and deposit $10+ into your new account
Bet on any sports market, including the Indy 500
If your first wager loses, get the same amount back (up to $1,000) in bonus bets
How to Use FanDuel's Indy 500 Promo
Ready to claim your no-sweat first bet? Simply register for a new account at FanDuel Sportsbook (new users only) and deposit at least $10 in your account after signing up. Then place a bet on any sport you want, including the Indy 500.
Once your first wager is in, you just need to wait to see how it turns out. If it wins, you'll receive your cash winnings like a standard bet. If it loses, there's nothing to worry about. FanDuel will automatically send the same amount (up to $1,000) to your account in the form of bonus bets, giving you a chance to win your money back.
These bonus bets are only valid at FanDuel and do expire eventually, so remember to use them before you lose them. Fortunately, FanDuel is loaded with fun betting options on virtually every sport, so that shouldn't be too difficult.
This isn't the only promotion available at FanDuel right now, either. As the industry's leading sportsbook, FanDuel rewards loyal customers with daily boosts and offers to help them win even more money.
The Indy 500 is almost here, though, so sign up today and claim this special offer before the race begins!
FanDuel Responsible Gaming Tools
Nervous about getting into sports betting? There's no need to worry at FanDuel, which has plenty of checks and balances in place to help its users keep their gambling activities under control. Here are five of FanDuel's responsible gaming tools to help users gamble responsibly.
Deposit Limits: FanDuel lets users set deposit limits for various time periods to help them budget their spending on the platform. These limits can be easily adjusted at any time to meet your needs if they change.
Self-Exclusion: FanDuel has a self-exclusion feature that allows users to voluntarily exclude themselves from using the platform for a specified amount of time. During this period, users are unable to access their accounts or place any bets.
Time-Out: Similarly, FanDuel also offers a time-out feature that enables users to take a break from using the platform for up to 30 days if needed.
Reality Check: FanDuel's reality check feature sends users detailed updates on their gambling history, such as how much time they've spent on the platform and how much money they've won or lost. These reminders help users stay up to date on their gambling activities and make informed decisions going forward.
Activity Statement: FanDuel also provides users with a thorough activity statement that tracks their gambling activities, including bets placed, transactions, winnings and losses, and account balances. This info helps users monitor how their bets have been performing and view the real-money impacts of their wins and losses.