Ravens Running Back Bets on Himself With New Contract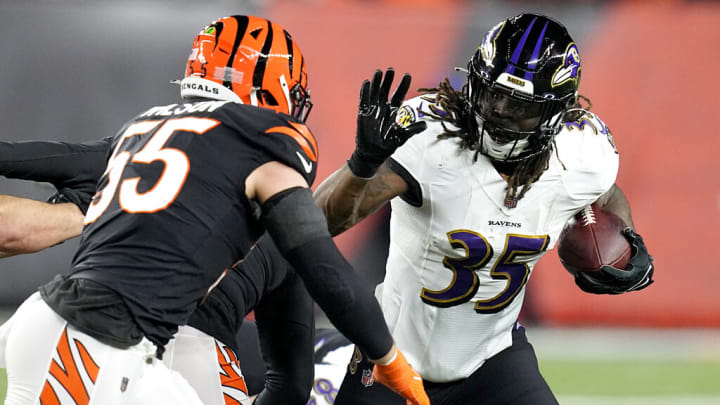 Baltimore Ravens RB Gus Edwards is betting on himself with his new contract. / ASSOCIATED PRESS
While Lamar Jackson's persistent contract drama has grabbed most of the Baltimore Ravens' headlines lately, he's not the team's only player with a new contract for 2023.
Ravens running back Gus Edwards was one of many players across the league to restructure his contract recently, taking less guaranteed money upfront but giving himself the chance to increase his salary through incentives.
Gus Edwards Contract
Edwards is essentially betting on himself, believing he can be healthy and productive enough to reach his contract incentives this year.
The 27-year-old missed all of 2021 with a torn ACL and only played nine games last year, so injury luck has not been on his side lately. He was productive last season when healthy, however, tallying 433 rushing yards and 3 touchdowns while averaging 5.0 yards per carry.
With a full offseason to recover, Edwards seemingly believes he'll be able to stay on the field more often next year. If he does, he'll earn himself a nice bonus on top of his base contract, which is currently around $3.4 million ($1 million less than last year).
In the meantime, Edwards' new contract helps save the Ravens a bit of cap space, which is good news for a Baltimore team that is still roughly $3 million over the limit according to Over the Cap.