New Sports Betting Bill in Ohio - FanDuel News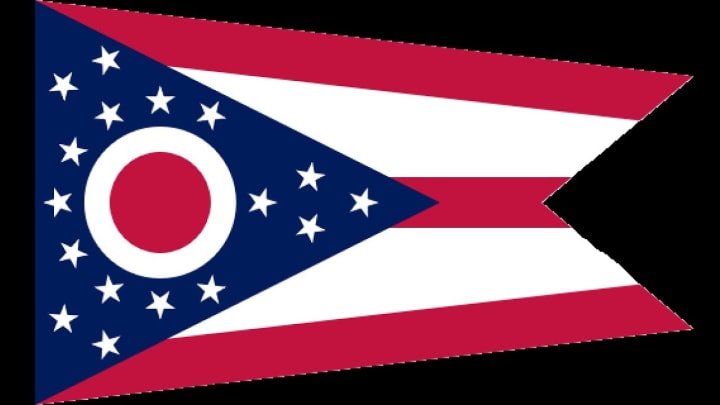 Lawmakers in the state of Ohio could introduce sports betting legislation in April. Recently, we've seen neighboring states pass votes to legalize sports betting. Ohio state governor Mike DeWine has even gone on record to discuss his inclination towards legalizing sports betting. When you consider all of this, it isn't much of a surprise that we are looking at sports betting legislation being introduced in the state very soon.
Announcement from Ohio Lawmakers
This isn't the first time that a bill legalizing sports betting is being introduced in the state. Sometime last year, the House of Representatives voted over legalized sports betting. The vote ended 83 – 10 in favor of sports betting legislation, but the bill didn't pass the Senate hurdle. There was a new bill introduced. In the aftermath of that, a committee was formed to collate intel on sports betting and related gambling matters. 
Last week, during a hearing before the Senate Select Committee on Gaming, Senate Majority Floor Leader, Kirk Schuring, announced that the committee was scheduled to have two more meetings before the end of the month. The consideration of different ideas related to proceeding with a sports betting bill was stated to be the purpose of these meetings. Kirk Schuring announced that he would reach out to the committee members in a bid to listen to their thoughts and feedback.
According to him, once that is done, "Then, I'll be conferring with the Senate President after I have a chance to talk to everybody on the committee. From that point, we'll build and introduce a bill. And when we all come back after the break, we will be discussing a bill." There are only two more hearings left for the committee and then the Easter holidays. Once those are over, we're looking at sports betting legislation in the Buckeye State. The committee's final meeting will take place on Wednesday, March 24 at 4 p.m. 
Support for New Sports Betting Bill
Since the idea of sports betting legislation began to pick up steam in Ohio, some organizations within the state have come out to express their support for the bill. As expected, this support has been coming from professional sports franchises. The Cincinnati Bengals, Cincinnati Reds, Columbus Blue Jackets, and the Cleveland Browns, in particular, have had officials go up to the capital to attempt convincing lawmakers of the benefits of this idea.
Reports say that the officials are lobbying for pro sports teams' inclusion in the bill when eventually passed. The Vice President and  Haslem Sports Group's General Counsel, Ted Tywang, argued that if pro sports teams and the PGA Tour had access to sports betting licenses, then each team could agree on partnership deals with sports betting operators in the state.
The Haslem Sports group owns the Cleveland Browns and the Columbus Crew. According to Tywang, "This optimal market structure would create robust competition and encourage innovation while avoiding over-saturation of the market and customer confusion." Tywang wasn't the only official present to make his thoughts known. 
Brian Sells, Vice President and Chief Marketing Officer of the Cincinnati Bengals, said,  "While we certainly don't want to rush the process, the state of Ohio and its professional teams have fallen behind concerning legalized sports betting. Virtually all of our neighboring states have moved forward and have successfully met the demand in their state and tapped into an activity that should benefit the citizens and taxpayers of Ohio." If the lawmakers agree to the suggestions from these pro sports teams, we could be getting more than 15 different sports betting operators setting up shops in Ohio.
Reservations About the Sports Betting Bill
While Ohio's professional sports teams were quite vocal about their interest in the legislation, representatives from college teams weren't as enthusiastic. Bruce Johnson, president of the Inter-University Council of Ohio and former lieutenant governor of the state, requested that college athletics were excluded from the bill. He listed a few reasons for not wanting colleges to partake to include players' mental health, risks associated with college students gambling, the integrity of the games, and the possibility of inside information troubles.
A senator on the committee inquired about the progress made by states who have allowed wagers to be made on college athletics. According to Johnson, there were no reports yet on that as far as he was concerned. He, however, maintained that, if college athletics were eventually included, it would be important that the integrity of the games were kept as a priority.
Presently, there are about 25 states in the US that have legalized sports betting in some way. Include Washington DC on that list. If this bill is passed in Ohio, and all indications are that it will be, then it will be time to include Ohio. Considering the state's large population and passionate sports fan base, that can only be a major win for sports betting.
---
New FanDuel Casino customers get to play your first day risk-free up to $200 when you sign up today!