FanDuel News - Michigan Betting Market Grosses $89.2 million In February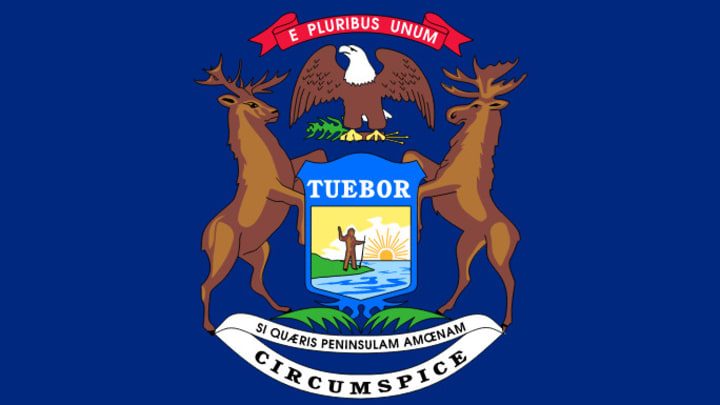 Michigan's online gambling market went live on the 22nd of January, 2021. It includes sports betting, online casinos, online poker, and daily fantasy sports. As of right now, bettors in Michigan have access to 24 online gambling sites, which include 12 sportsbook apps, 11 online casinos, and two poker sites. The market is expected to expand even further in the coming months. 
Michigan Betting Market Continues Hot Start In February
According to a press release from the Michigan Gaming Control Board (MGCB), internet gaming and sports betting operators across the state reported $89.2 million in gross receipts for February. February was the first month of online betting in the state. Of this total, internet gaming grossed $79.7 million, while Internet sports betting operators grossed $9.5 million. $301.9 million was reported for this period.
This handle is the highest first month total for any state in the USA. The numbers above represent a 171.1% month-on-month increase in online gaming revenue ($29.4 million to $79.7 million). However, online sports betting revenue fell by 28.6% (13.3 million to $9.5 million). This is because although players across Michigan placed 162.1% more in sports bets in February ($115.2 million to $301.9 million), players won more, pushing February's revenue down.
The lower hold rate is probably due to the promotions run over the month. The total online and offline sports betting handle ($325 million) posted in February is a record. It is more than double the previous record. This number was boosted by the Super Bowl LV, played in February beginning.
Tax Revenue From Online Betting
"Michigan residents and visitors continued to show strong interest in internet gaming and sports betting during a snowy and cold February...The internet gaming taxes more than tripled, but that's what we expected with a full month of gaming. This means more funding for the City of Detroit, K-12 education, economic development, and tribal communities," said Richard S. Kalm, Executive director, MGCB.
Internet gaming and sports betting operators in Michigan delivered approximately $14.1 million in taxes and payments to the State for February. This includes $14 million in payments and taxes from online gaming and $142,240 from online sports betting. The State receives 70% of the total tax from commercial operators and 80% of the payment from tribal operators for internet gaming.
The tax and payment rate ranges from 20 percent to 28 percent based on yearly adjusted gross receipts. For internet sports betting, the state receives 70% of the 8.4% tax from commercial operators, and the remaining 30% goes to Detroit city. The state also receives payment of 8.4% from tribal operators on adjusted gross sports betting receipts.
The statement released by the MGCB also revealed that the three casinos in Detroit reported taxes and municipal service fees of approximately $4.4 million in February. Of that total, $4.3 million was from internet gaming taxes and fees, and sports wagering taxes and fees were $90.301. You can view the online gaming and sports betting revenue distribution table here.
Market Leaders
Of the online sportsbooks available in Michigan, FanDuel reported the highest sports betting handle for the second month in a row. More than $87.2 million in sports bets was placed at FanDuel last month. BetMGM recorded the second-highest handle of $75.7 million, up for fourth place in January. DraftKings game in third with a $73 million sports betting handle.
Of the top 3, only BetMGM reported positive receipts (gross receipts were $5.3 million, and adjusted receipts were $2.4 million). BetMGM accounted for more than $140,800 of the sports betting tax revenue of the state. FanDuel reported an adjusted loss of approximately $5.4 million, and DraftKings recorded an adjusted loss of $5.1 million.
Of the 12 online sportsbooks in Michigan, William Hill was the only one to report positive adjusted receipts. Adjusted revenue of over $16,650 was reported, the handle was $5.6 million. All the online gaming operators in Michigan posted positive receipts for February. BetMGM led the way here, continuing their good form from January.
Adjusted gross receipts of $26.9 million were recorded. FanDuel reported $14.9 million in adjusted gross receipts, while DraftKings reported $13.7 million and finished the month in third place. Poker Stars, the online licensed peer-to-peer poker provider in Michigan, reported adjusted gross receipts of $5.2 million. The fourth highest online gaming revenue in the state.
The Michigan online gaming revenue numbers do not separate online poker from online casinos. Online gambling in Michigan has started strongly, and the trend should continue as more online casinos and sportsbooks start to offer their services to the state. This is good news for bettors in the state and the state, as tax revenue from online gambling means more state funding.
---
New FanDuel Casino customers get to play your first day risk-free up to $200 when you sign up today!