FanDuel Casino News - Five Ohio Residents to Receive One Million Dollars Through Special COVID-19 Vaccine Lottery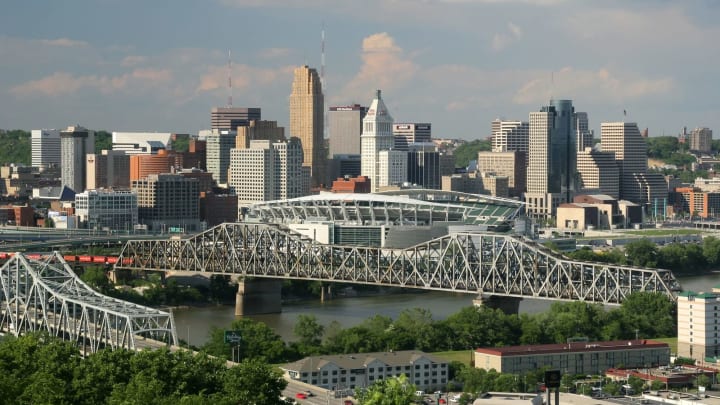 A couple of weeks ago, Governor Mike DeWine of Ohio announced that every adult resident of the state had a shot at becoming a millionaire. All they have to do to stand a chance is to get their COVID-19 shot. There has been an increase in measures to incentivize citizens to get their vaccines in response to falling vaccination rates all across the US.
Gov. DeWine's announcement surprised most people as a one million dollar reward isn't exactly in the same ballpark as free donuts, beer, and sporting tickets, some of the things previously used to convince citizens across the country to get their vaccines.  
According to the governor's announcement, on Wednesday, May 26, and on the following four Wednesdays after that, the Ohio Lottery will carry out a draw for residents of the state who have gotten at least one dose of their COVID vaccines. Anyone whose name is drawn and their vaccine shot obtained before the draw will be rewarded with $1M. Five weeks, five winners, five million dollars, and a definite spike in COVID-19 vaccination numbers.    
"Now, I know that some of you are shaking your heads and saying, 'DeWine is crazy! This million-dollar draw idea of yours is a waste of money.' But, at this point in the pandemic, when vaccines are readily available to anyone interested, the real waste is any life that's lost now to COVID-19," DeWine tweeted. 
The lottery is tagged the Ohio Vax-a-Million drawings, and it's being funded by the state's coronavirus relief package from the federal government. The state governor also stated that names entered into the draw will be taken from Ohio's public voter registration database. 
There is a separate lottery for non-adult residents who have received at least one vaccine dose, the reward being a full scholarship to any of the Buckeye state's universities. The scholarship will include tuition, room and board, and books. This comes just a few days after the Food and Drug Administration approved that the Pfizer/BioNtech vaccines be extended to adolescents aged 12 - 15. At the time of the announcement, only 36% of Ohio's entire population had been vaccinated.   
Reaction to the Special Lottery
The online reaction to Gov. DeWine's announcement of the state's special lottery was rather varied. A section of people agreed that it was a definite and welcome upgrade on the incentives offered by most other states. Over the last month or so, different creative methods have been adopted in a bid to encourage more citizens to get their shots, and several people accepted that DeWine's method was simply the pick of the bunch, even though it felt very weird. 
A different section of people was not very impressed by the announcement, criticizing it as mismanagement of taxpayer dollars. Josh Mandel, former state treasurer for Ohio, was one of those to condemn the plan. Jim Jordan, representative of Ohio and fellow Republican, also offered an unimpressed view. They questioned whether the funds could have been better used in providing relief packages to a wider range of residents who had been affected by the pandemic. 
There were also a few concerns over the legality of the lottery. Speaking on whether the state's plan complied with federal regulations, Dan Tierney, a spokesman for the governor, said that they did not require guidance from the federal government on the matter.
Fall in COVID Vaccination Rates
Ohio's special lottery for vaccinated residents is a country-wide response to the COVID-19 vaccination rate decrease in the US. According to data obtained from John Hopkins Research Center, Ohio's average daily vaccinations have dropped from 140,532 to 52,505 over the last month. Understandably, the Buckeye state is trying as hard as possible to convince residents to get their shots, having recorded over 20,000 deaths from coronavirus. 
During his statewide briefing, Gov. DeWine stated that it was important for the state's vaccination rates to pick up, emphasizing that those who were not vaccinated remained prey to the virus. "We hope to have a good summer, but we also need to get through the dark winter days safely. To do that, we need a lot more Ohioans to go get vaccinated," he said.   
The winner of the first week of drawings will be announced on May 26, but since Gov. Mike DeWine's announcement, there's been an increase in the number of teenagers and adults signing up for their vaccines. Whatever anybody's thoughts on Ohio's special lottery are, the fact remains that it will surely bring about a turnaround in the dwindling vaccination rates. Eventually, that should be everyone's primary target.
---
New FanDuel Casino customers get to play your first day risk-free up to $200 when you sign up today!