ProFootballDoc Playoff Preview - Tampa Bay Buccaneers vs. Washington Injury Report for Wild Card Round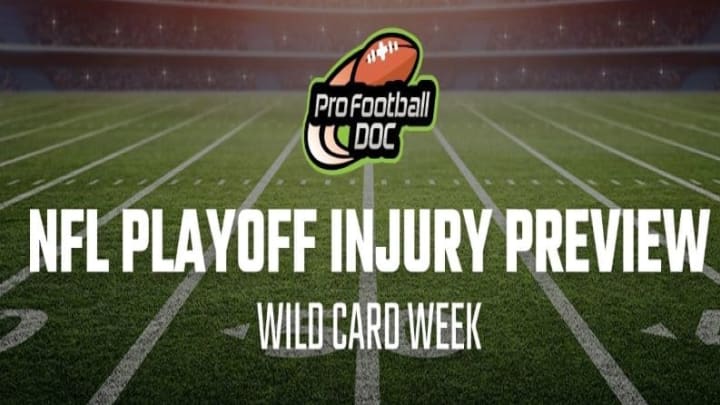 Injury report for the Tampa Bay Buccaneers vs Washington Wild Card Weekend matchup from ProFootballDoc. /
The ProFootballDoc proprietary Field View and Injury Index is the best and quickest way to access injury information and identify matchup advantages broken down to run/pass and offense/defense.
Normally the grading scale goes from a typical school A through F but it is notable that all the playoff teams don't have a "C" grade among them. Their health is likely a reason for their playoff success.
Here's a look at the injury report for Saturday's matchup between the Tampa Bay Buccaneers and the Washington Football Team.
Tampa Bay Buccaneers vs. Washington Football Team Injury Report
Game Date: 1/9/21  |   Game Time: 5:15 PM PST 

ProFootballDoc Game Summary
Most playoff teams are on the healthy side but of the teams in the playoffs, the Washington Football Team has the most issues. For the Buccaneers, it is about three players.
Washington Football Team Injuries
For Washington, they will need to ride with a less than 100% Alex Smith and his calf/leg issues. Antonio Gibson is playing thru his turf toe and Terry McLaurin is improving from his ankle. All three are limited at practice. Defensively, both starting safeties are out for the season and linebacker Kevin Pierre-Louis is a question with an ankle issue and has been limited..
Tampa Bay Buccaneers Injuries
The talk is about Mike Evans but defensively Devin White (with the Saturday game) will not make it off the COVID protocol and it may be hard for #1 corner Carlton Davis to play thru a groin issue even with his elevation to limited practice. Evans avoided ACL tear but even if he can suit up, the bone bruise may limit him. It will be up to Tom Brady to use Antonio Brown, Chris Godwin and Rob Gronkowski to test the Washington secondary.
The overall health matchup favors the Bucs.
For in depth injury analysis and interactive Field View of all the Wildcard games, go to the free www.profootballdoc.com and let the official FanDuel Injury Expert guide you in your decisions for DFS and wagering.
---
Sign up for FanDuel Sportsbook today and get your first bet risk free for up to $1,000!
Home
/
NFL - Betting - deleted