Exclusive Offer: Get $2,500 No-Sweat First Bet With Soccer Promo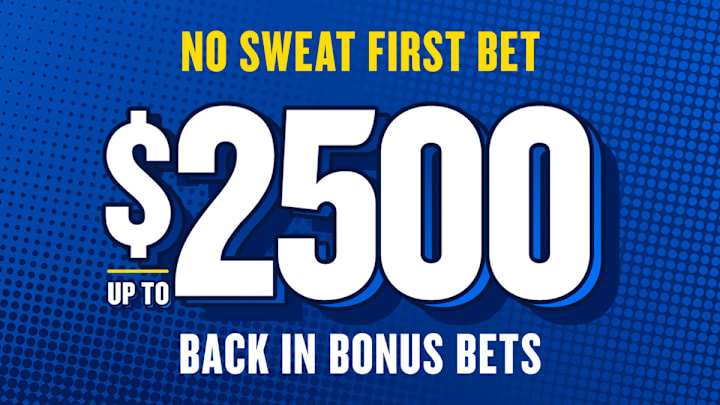 With so many soccer leagues around the world, there's usually a steady stream of soccer matches to watch and bet on.
Interested in betting on soccer but not sure where to start? Lucky for you, FanDuel Sportsbook has soccer bettors covered with an exciting promo that gives new users a no-sweat first bet up to $2,500.
You don't want to miss this offer, so sign up today and get started.
How to Claim FanDuel's Soccer Promo
Click on The Duel's exclusive link to sign up for FanDuel Sportsbook today
Verify your personal info and deposit at least $10 in your new account
Wager up to $2,500 on any soccer market with your first bet
Automatically receive up to $2,500 in bonus bets if your first wager loses
How Does FanDuel's No-Sweat Bet Work?
Using FanDuel's no-sweat bet is easy and only takes a few minutes of your time. To do so, simply register for a new account at FanDuel Sportsbook (new users only), deposit at least $10 into your account, and then bet up to $2,500 with your first wager on anything you want, including soccer matches.
After placing your first wager, you just need to wait for it to settle. If it wins, you'll be paid out in cash and get to keep your winnings like a normal bet. If it loses, FanDuel will automatically refund your first bet in bonus bets up to $2,500 within 72 hours. You don't need to do anything on your end to claim the bonus, either.
Just remember that your bonus bets can only be used at FanDuel Sportsbook and do expire eventually, so you'll want to use them before you lose them. Fortunately, there's no shortage of betting options to pick from at FanDuel, so using your bonus bets shouldn't be too hard. And once you've played through those, FanDuel has even more promotions and boosts to check out as well.
This exclusive offer won't be around forever, though, so sign up today and start betting!
FanDuel Responsible Gaming Tools
New to sports betting? FanDuel has you covered with various responsible gaming tools to help sports bettors stay within their limits and keep their gambling activities under control. Here are five of FanDuel's responsible gaming tools that help keep things in check.
Deposit Limits: FanDuel allows its users to set daily, weekly or monthly deposit limits to help them budget their spending on the platform. These limits can be easily adjusted at any time to meet your needs if they change.
Self-Exclusion: FanDuel has a self-exclusion feature that enables users to voluntarily exclude themselves from using the platform for a set amount of time. During this period, users cannot access their accounts or place any bets.
Time-Out: FanDuel also offers a time-out feature that lets users take a break from using the platform for a specific time period from 1-to-30 days.
Reality Check: FanDuel's reality check feature sends users detailed updates on their gambling activities, such as how much time they have spent on the platform and how much they have won or lost. These notes help users stay up to date on their gambling activities and make informed decisions.
Activity Statement: FanDuel provides users with a comprehensive activity statement that tracks their gambling activities, including bets placed, winnings and losses, and account balances. This information helps users keep an eye on how their bets have been performing and the real-money impacts of their wins and losses.