VIDEO: Thousands of UK Scouts Go Nuts After Anthony Santander Catches a Routine Fly Ball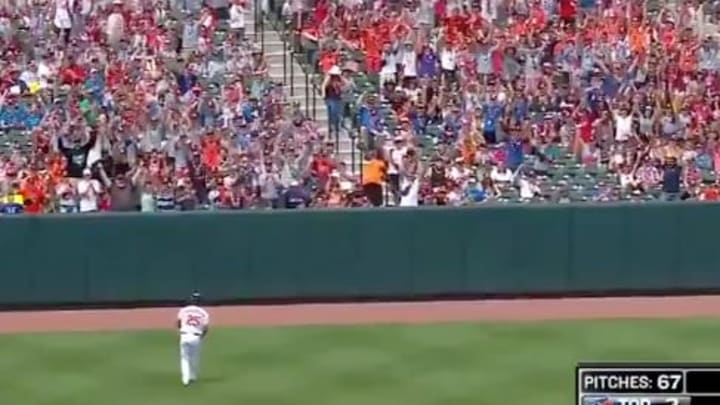 Is this the play of the MLB season thus far? You know what, it just might be. Anthony Santander saw a ball heading for the stands in left field, but he climbed the wall, somehow did a front flip and caught the ball on his way down. Well, no, that's actually not what happened at all. However, you'd think it did after seeing the reaction from the awesome fans in the stands:
Amazing. With 4,000 UK Scouts on hand for the Orioles game on Sunday, Santander won them over when he threw a ball into the stands for a fan to have a lucky souvenir. It was love at first sight for those on hand from the UK and the outfielder.
On this particular play, a routine fly ball went Santander's way and he was able to catch it with ease. The roar from those in left field would have made you think Baltimore just clinched the AL East title.
Santander may have thought he would make the guys' day by throwing them a baseball, but instead, the scouts have won all of us over. Get the Orioles in the London Series for next year please.
---
Join FanDuel Sportsbook Today. New users get a risk-free bet up to $500. Join Now.