VIDEO: Remembering When Alexei Ramirez Faked Adrian Beltre Out of His Mind at Second Base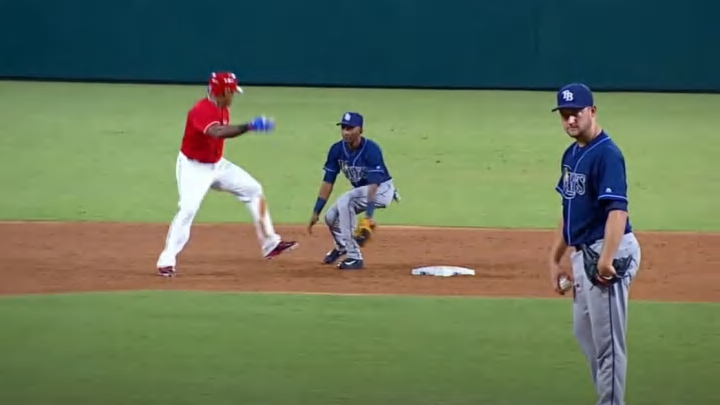 Remembering when Alexei Ramirez faked out Adrian Beltre at second base. / YouTube/MLB
Arguably more than any other sport, the fakeouts in baseball are absolutely electric. One of the funnier fakeouts the MLB has seen was with Alexei Ramirez and Adrian Beltre on second base.
Before the pitch, Beltre took a couple of steps off the base, getting ready to sprint to third. However, he seemed to be in his own little world, thinking about who knows what.
Ramirez took this as an opportunity to prank Beltre. He snuck up close behind him and faked as if he had tagged him out with the ball, making Beltre jump and look silly. Beltre didn't even crack a smile after it happened. Apparently he never learned to laugh at himself.
It was one of those instances that not many saw, but those who witnessed it certainly got a kick out of it.
---
Sign up for FanDuel Sportsbook today and get your first bet risk free for up to $500!