VIDEO: Max Kellerman Tries to Cover Up Fart Live on ESPN First Take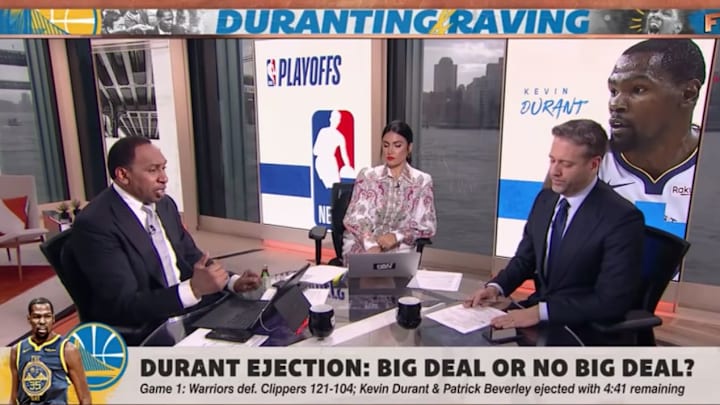 Cover Photo: Twitter/@fromyourcolon
Live TV is a wonderful thing. Typically when something newsworthy comes out of ESPN's First Take, it's spouting from Stephen A. Smith's mouth. Whether he's pointing to a player being a difference maker on an NFL Sunday when that player is on IR or he's screaming about starting a player in fantasy football that is obviously suspended, Stephen A. is outtake gold.
But this week, it's his co-host, Max Kellerman, that's making headlines. And it's not from something that's coming out of his mouth. Instead, Kellerman farted live on air.
Kellerman seemed to do all he could to cover up the sound of his flatulence by clearing his throat and coughing multiple times. But the internet wins again, as it was one of the top trending stories on Reddit last night.
This isn't the first flub we've seen on First Take and it certainly won't be the last.
It's amazing how the show's moderator, Molly Qerim, seamlessly deals with the antics of the two co-costs. And, for sports fans' sake, there will be more moments like this to fill the time leading up to the NFL season, as that's what we're all really waiting for anyway.
---
Join FanDuel Sportsbook Today. New users get a risk-free bet up to $500. Join Now.