Michigan Online Gaming Sets Records With Launch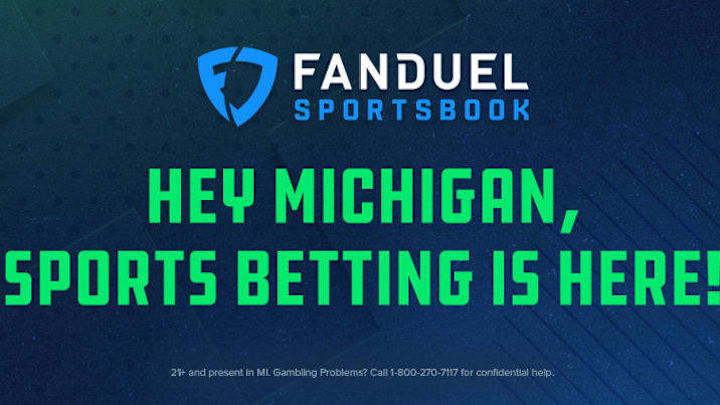 Michigan launched online sports betting about a month ago and is already competing for the top five in the US. The total handle of sports betting in Michigan at the end of January was over $115 million. By the end of January, eleven operators were providing regulated online gambling in Michigan. This made it the biggest launch in the history of the United States.
Tennessee also had a massive launch ending their first month in November 2020 with a $131 million revenue. Unlike Tennessee, Michigan did not start on the first day of the month. They began on the 22nd, and this makes their launch the largest. The total gross sports betting receipts were $13.3 million, and the total gross receipts for internet gaming operators were $29.4 million.
This means the state of Michigan got a total of $42.7 million from internet gaming in January. Michigan has collected $4.4 million in taxes and payments from casino and sports betting operators. The $29.4 million gotten from internet gaming broke the previous record set by New Jersey in 2013.
It was about four times New Jersey iGaming revenue when it launched. Richard S. Kalm, Michigan Gaming Control Board Executive Director, said "Internet gaming operators are off to a good start in Michigan. The taxes and payments from online gaming will provide funding for K-12 students, the city of Detroit, and Michigan tribal communities." The Wolverine State is showing great promise with the preliminary data seen at the end of January.
We expect to see a complete scene when the comprehensive monthly report is made available. The first few days might not depict the state's online gambling system because it takes time for casinos and sportsbooks to grow their player base. However, as we said earlier, Michigan is off to a great start.
Highlights from January's Data
Of the $29.4 million obtained from internet gaming operators, $1.8 million was handed out in free play for players, leaving a total of 27.6 million. Unlike Michigan's online gaming space, the sports betting space generated a negative revenue in January. This was a result of the huge amount spent on promotions and the number of free bets given.
The total amount in taxes and payments by operators was $5.8 million, of which $4.3 million went to the state government, making the tax rate 21.1%. The expected tax rate for Michigan is 20% to 28%, based on the operator's yearly performance. But sports betting is taxed at 8.4%, and the tax paid in January from sports betting revenue was $111,696 of the $4.3 million.
Chris Altruda, a national sports betting analyst for Mibets, said concerning the negative revenue, "The overall takeaway is the overall number ($115.2 million in the handle). I was a little surprised at the amount of promotional revenue that wounded up taking place. In some ways, I should not be surprised, but at the same time, to see the gross revenue be $13 million and the net (revenue) be minus-$5 million was a little eye-popping."
"But generally, for the first ten days, I think (Michigan) did about as well as you could expect, given everything that was going on. You had a busy sports calendar with the NFL playoffs; you had college basketball in full swing, and also do not have exemptions on college teams, which will help going forward." The ten sportsbook operators that launched offered pre-launch offers, welcome bonuses, and new player promotions, all of which affected the final revenue."
Michigan vs other states
With the results seen in Michigan's first few days since launch, other states in the United States are in for a big competition. Using the results obtained from Michigan's first ten days, if iGaming had been operating for the whole month of January, the casinos would have earned $91.1 million. The revenue gotten from Michigan's iGaming puts it in the middle of Pennsylvania and New Jersey.
Pennsylvania brought in $80.4 million, and New Jersey had $103.7 million in revenue. If Michigan casinos maintain this revenue, they will be topping this list in no time. In sports betting, however, Michigan is lagging behind the other two states. If the Wolverine State got about $115 million in about ten days, then in a month, that would amount to $357 million.
New Jersey sportsbook had a total revenue of about $959 million, while Pennsylvania sportsbooks had about $615 million. Comparing the number of sportsbook sign-ups during launch, Michigan had 24,445 registrations, with 18,946 making their first deposit. On the other hand, Pennsylvania had 21,865 registrations with 11,294 first deposits despite launching during the NFL season.
---
New FanDuel Casino customers get to play your first day risk-free up to $200 when you sign up today!