Jayron Kearse Congratulates Tom Brady on Retirement With Funny Memento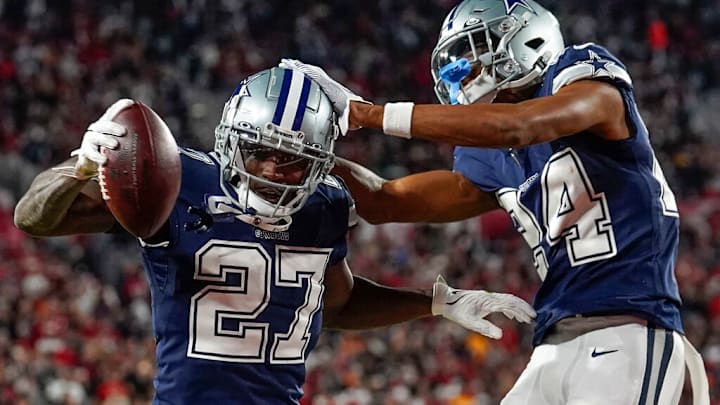 Dallas Cowboys safety Jayron Kearse kept a special souvenir from Tom Brady's last game. / ASSOCIATED PRESS
Following the news of Tom Brady's retirement on Wednesday, many of his former teammates and opponents took to social media to share their reactions. One of those players was Dallas Cowboys safety Jayron Kearse, who played against Brady in the final game of his career.
Kearse had a funny response to Brady's announcement, posting a picture of a souvenir from Brady's last game.
That's the ball from the last interception of Brady's career, which Kearse caught early in the second quarter of the Cowboys' Wild Card Round win over the Tampa Bay Buccaneers.
No one knew for sure what Brady's plans were at the time, but Kearse held onto the ball just in case. It's not too often you get to pick off the GOAT in a postseason game, so it was a special moment for him regardless.
Now that Brady's officially retired and Kearse is the answer to a trivia question, he's probably even happier he kept the ball. Time will tell if he hangs on to it or ends up sending it to the Pro Football Hall of Fame in Canton, OH.