BRACKET BREAKDOWN: Feb. 3rd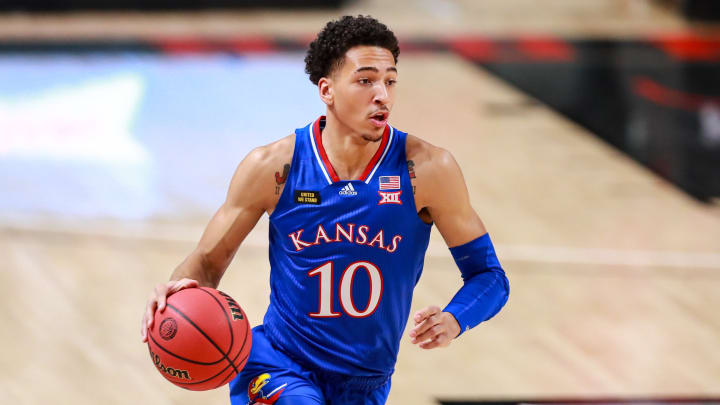 Who's ready for a new weekly column?
Between now and Selection Sunday, each Friday I'll give a "BRACKET BREAKDOWN" with my 68 projected teams for the 2023 NCAA Tournament along with my Top 16 seeds as well as emerging trends.
The team who is currently in first place in their respective conference will be listed as that league's "automatic qualifier".
The Current Field
Atlantic Sun (1)
Liberty (AQ)
America East (1)
Vermont (AQ)
American Athletic Conference (2)
Houston (AQ), Memphis
Atlantic 10 (1)
VCU (AQ)
ACC (7)
Clemson (AQ), Miami, Pitt, Virginia, Duke, North Carolina, NC State
Big 12 (7)
Texas (AQ), Kansas, Baylor, Kansas State, Iowa State, TCU, West Virginia
Big East (5)
Xavier (AQ), Providence, Marquette, Creighton, UConn
Big Sky (1)
Eastern Washington (AQ)
Big South (1)
UNC Asheville (AQ)
Big Ten (9)
Purdue (AQ), Illinois, Michigan State, Indiana, Rutgers, Iowa, Maryland, Northwestern, Wisconsin
Big West (1)
UC Santa Barbara (AQ)
CAA (1)
Charleston (AQ)
Conference-USA (1)
Florida Atlantic (AQ)
Horizon League (1)
Milwaukee (AQ)
Ivy League (1)
Princeton (AQ)
MAAC (1)
Siena (AQ)
MAC (1)
Kent State (AQ)
MEAC (1)
Maryland-Eastern Shore (AQ)
Missouri Valley (1)
Southern Illinois (AQ)
Mountain West (4)
Boise State (AQ), San Diego State, New Mexico, Nevada
NEC (1)
Fairleigh Dickinson  (AQ)
OVC (1)
SEMO (AQ)
Pac-12 (3)
UCLA (AQ), Arizona, USC
Patriot League (1)
Colgate (AQ)
SEC (6)
Alabama (AQ), Missouri, Tennessee, Auburn, Arkansas, Kentucky
Southern (1)
Furman (AQ)
Southland (1)
SE Louisiana (AQ)
SWAC (1)
Southern (AQ)
Summit (1)
Oral Roberts (AQ)
Sun Belt (1)
Louisiana (AQ)
WCC (2)
Saint Mary's (AQ), Gonzaga
WAC (1)
Utah Valley (AQ)
First Four Out
Penn State, Oklahoma State, Oklahoma, Seton Hall
Top 16 Seeds
1: Purdue, Alabama, Houston, Kansas
2: Arizona, Tennessee, UCLA, Texas
3: Gonzaga,, Kansas State, Xavier, Virginia
4: Marquette, TCU, Baylor, Iowa State
Five Things To Know
Kansas and Purdue are currently the only teams in college basketball with nine Quad 1 wins. 
Alabama (19-3) — who is a projected No. 1 seed in the bracket above — is trending towards playing the first two rounds of the NCAA Tournament at Legacy Arena in Birmingham. 
Bubble teams in the Big 12 and the Big Ten are going to have a leg up on bubble teams from other conferences because of the overall strength of both leagues. Every single road win in the Big 12 is still on track to count as a Quad 1 victory. 
Utah State's remaining home games against Boise State, San Diego State, and Nevada are all going to be Quad 1 and 2 opportunities. The Aggies improved to 17-5 after Wednesday night's win over New Mexico. This team would be in the bracket above if not for a pair of Quad 4 defeats to SMU and Weber State in December. 
16 of the 32 teams that won regular season titles last season did not earn automatic bids to the NCAA Tournament. 
Jon Rothstein has been a college basketball insider for CBS Sports since 2010 and a contributor to the CBS Broadcast Network since 2016. He joined FanDuel in 2022 as a Content Creator. Rothstein is also the host of the College Hoops Today Podcast via Compass Media Networks.