Legendary and Controversial Hall of Fame Pitcher Passes Away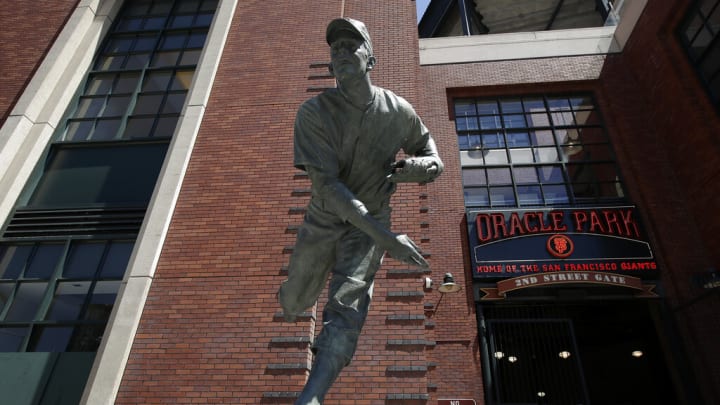 An MLB Hall of Famer passed away on Thursday. / ASSOCIATED PRESS
The baseball world lost a true legend on Thursday with the sad news that Hall of Famer Gaylord Perry had passed away. Perry, 84, died of natural causes.
A tall right-handed pitcher, Perry enjoyed a long career that spanned 22 seasons from 1962-1983. He racked up an impressive 314 career wins over that time, topping 20 in five different seasons and leading the league three times. He also won a pair of Cy Young awards and made five All-Star teams, helping him get elected to Cooperstown in 1991.
Gaylord Perry News
While he ended up playing for eight different teams over the course of his career, Perry spent his first 10 seasons with the San Francisco Giants alongside legendary teammates such as Willie Mays, Willie McCovey, Orlando Cepeda and Juan Marichal. The Giants honored Perry by retiring his number in 2005 and dedicating a statue of him outside Oracle Park in 2016.
Perry was a great and colorful player for many years, but he wasn't perfect. He was a notoriously bad-hitting pitcher and was known for pushing the boundaries on the field by illegally doctoring baseballs. He was famous for throwing spitballs -- an outlawed pitch -- and even went so far as to title his autobiography Me and the Spitter.
Regardless, Perry always had a reputation for being a good friend, teammate and person who was always quick with a funny story. He will certainly be missed by the baseball community, which already feels like a lesser place without him.