J.D. Martinez Reveals Why He Took Pay Cut to Move On From Red Sox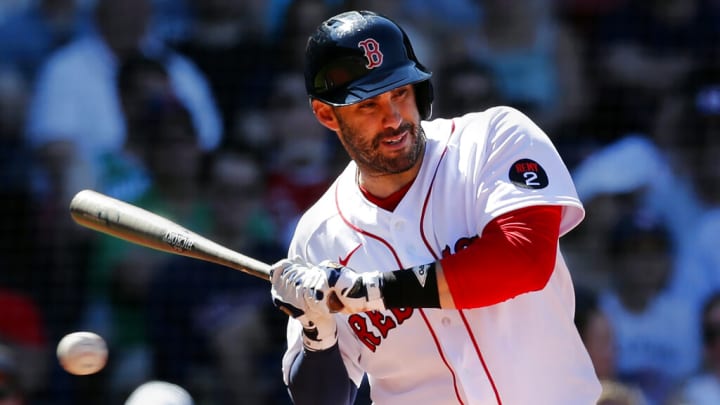 J.D. Martinez explained why he took a pay cut to leave the Boston Red Sox. / ASSOCIATED PRESS
When a player leaves a team, it's usually to sign for more money elsewhere. That's certainly been true this offseason, as the likes of Trea Turner, Carlos Correa, Xander Bogaerts, Carlos Rodon and others have all received massive deals from new teams.
In the case of J.D. Martinez, however, he actually took less money to play elsewhere, which usually isn't the case. Martinez accepted a one-year, $10 million deal from the Los Angeles Dodgers even though it was $6-7 million below his market value based on what sluggers with similar ages and track records got.
J.D. Martinez Dodgers Contract
Martinez taking a pay cut was especially surprising given that his agent, Scott Boras, is known for getting his clients the largest contracts possible on the open market. In Martinez's case, however, the Dodgers were too good of a fit to pass up.
For starters, Los Angeles is one of the best teams in baseball and led MLB with a 111-51 record last year. Martinez also had a relationship with several members of the Dodgers, so it was a chance to reunite with former hitting instructor Robert Van Scoyoc and former Boston Red Sox teammate Mookie Betts.
After completing a five-year, $110 million contract with the Red Sox, the 35-year-old Martinez already has more than enough cash to last a lifetime. He has other priorities now, which explains why he chose LA rather than blindly following the money.