Get $1,000 No-Sweat Bet on Haney vs Lomachenko With FanDuel Boxing Promo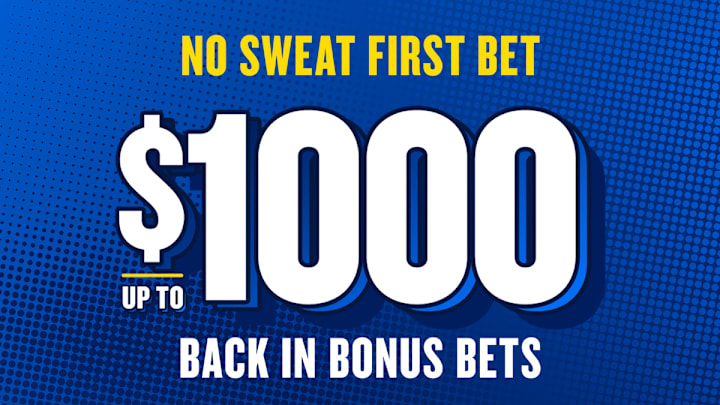 This weekend is shaping up to be a big one for sports fans with the PGA Championship, Preakness Stakes, NBA Playoffs, NHL Playoffs and MLB regular season all overlapping. That goes for boxing fans, too, who have a big lightweight fight to look forward to between Devin Haney and Vasiliy Lomachenko.
Want to bet on who will win the big fight? Make sure to do it at FanDuel Sportsbook, which has a terrific welcome offer for new customers that protects your first bet up to $1,000.
This offer could come in handy this weekend, so read on to learn how to claim it.
Exclusive FanDuel Boxing Promo: How to Get $1,000 in Bonus Bets
To get your no-sweat bet, simply follow these steps:
Confirm your personal info and deposit $10+ into your account
Wager up to $1,000 on any sports market
Get the same amount back in bonus bets if your wager loses
How Does FanDuel's Boxing Promo Work?
Using your no-sweat first bet at FanDuel Sportsbook is very easy and only requires a few minutes of your time. All you have to do is register for a new account at FanDuel Sportsbook, deposit at least $10 in that account, and then bet up to $1,000 with your first wager on anything you want, including Haney vs Lomachenko.
Once you've locked in your wager, there's nothing else you need to do. If your bet wins, you'll be paid out in cash like usual and get to keep all your winnings. If your bet loses, you don't because FanDuel will automatically credit your account with the same amount in bonus bets up to $1,000. In other words, your first bet is essentially stress-free.
There are a few things you should know about those bonus bets, though. For starters, the bonus bets are only valid at FanDuel and can't be cashed out until you use them. They also have an expiration date, so you'll need to use them before that date. Fortunately, FanDuel provides endless betting options at your fingertips, so it won't take long to find something to use your bonus bets on.
Saturday is almost here, though, so sign up for FanDuel today and get your bets in before the fight begins!
FanDuel Responsible Gaming Tools
Is this your first time betting on sports? There's nothing to worry about, as FanDuel features several responsible gaming tools to help sports bettors stay within their limits and keep their gambling activities under control. Here are five of FanDuel's responsible gaming tools that help bettors do so.
Deposit Limits: FanDuel lets users set daily, weekly or monthly deposit limits to help keep their spending down. These limits can be easily adjusted at any time if needed.
Self-Exclusion: FanDuel has a self-exclusion feature that allows users to voluntarily exclude themselves from using the platform for a set amount of time if needed. During this time, users are unable to access their accounts or place any bets.
Time-Out: FanDuel also offers a time-out option that lets users take a break from the platform for up to 30 days.
Reality Check: FanDuel's reality check feature sends users helpful updates on their gambling activities, such as how much time they have spent on the platform and how much money they have won or lost. These notes help users stay current on their gambling activities and make changes if needed.
Activity Statement: FanDuel provides users with a detailed activity statement on their gambling activities, including bets placed, winnings and losses, and account balances. This info helps users see how their bets have been performing and the real-money effects of their wins and losses.