Final Four FanDuel Promo: Get $1,000 Bonus from March Madness Betting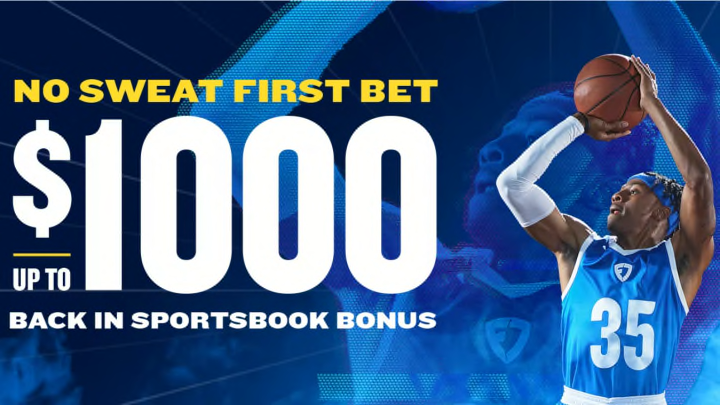 FanDuel Final Four promo bonus offers $1,000 on March Madness betting. /
March Madness betting has been absolutely wild in 2023, with upsets galore and one of the most underdog-filled Final Fours we've ever seen. That has made it tough for bettors trying to cash in on favorites, but also means bettors backing underdogs have hit it big. There's always some risk involved in betting underdogs though. Unless you're using FanDuel's Final Four promo, that is.
New FanDuel users can automatically be credited with a $1,000 no-sweat first bet, meaning you're winning even if your team doesn't.
Here's how to claim the easy offer.
FanDuel Final Four Promo
Verify your identity
Place a deposit of at least $10
Now the very first wager you make (between $10 and $1,000) will automatically trigger the promo offer — there's nothing else to do on your end.
If your bet loses FanDuel will automatically credit you with the full value of that first wager (again, as long as it's between $10 and $1,000) in bonus credits. So even if your team loses you can still turn around and wager on the remainder of March Madness, or maybe fire off some bets on The Masters later this week too. No matter what happens, you'll get money back to use on your next bet.
And of course if your bet wins, you're in an even better spot. A winning wager will pay out as usual, awarding you all of your profits in cash.
You can claim this offer on either Final Four game today, so make sure to sign up for FanDuel now so you don't miss out!