MLB News and Rumors
Farhan Zaidi Reveals Timeline for New Giants GM Hire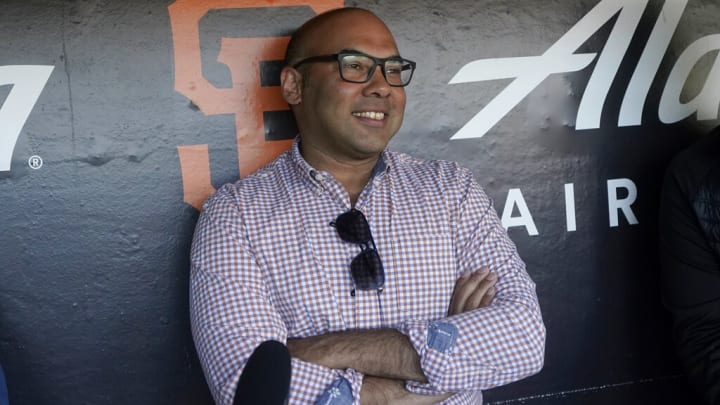 The San Francisco Giants revealed a timeline for their new general manager hire. / ASSOCIATED PRESS
The San Francisco Giants' season is over, but their search for a new general manager is already underway.
Giants president president Farhan Zaidi revealed on Friday that he expects to hire a new general manager before baseball's GM meetings in November.
San Francisco Giants News
San Francisco has an opening at general manager after Scott Harris joined the Detroit Tigers last month as their new president of baseball operations. Harris had served as the Giants' GM from 2020-2022, helping build a 107-win team in 2021.
Whoever replaces Harris has significant shoes to fill, especially after the team's disappointing 2022 campaign. San Francisco crashed back to earth this year, finishing at 81-81 and missing the playoffs for the fifth time in six seasons.
With a pivotal offseason ahead of them, it makes sense why the Giants are looking to fill the GM post immediately. Longtime Oakland A's executive Billy Owns is the current favorite to land the role based on his history working with Zaidi in Oakland, although he's just one of several candidates vying for the enviable position.
Regardless of who gets the job, the new GM will have to get right to work addressing an aging roster and deciding which players to bring back.