Dustin Pedroia Reveals Surprising Thoughts on Managing Red Sox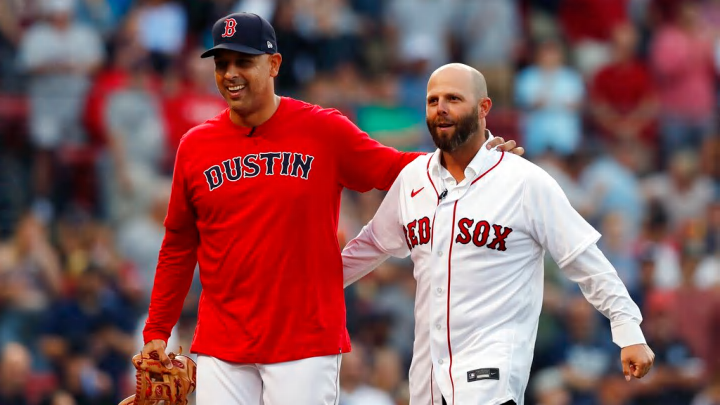 Dustin Pedroia has some surprising thoughts on potentially managing the Boston Red Sox some day. / ASSOCIATED PRESS
Dustin Pedroia made a surprise return to the Boston Red Sox on Saturday as a guest instructor at Spring Training. It was his first time back with the team since officially retiring two years ago.
Naturally, reporters flocked to the Red Sox question to ask him questions, one of which was about his possible managing future with Boston. Pedroia gave an honest and surprising answer.
Dustin Pedroia Red Sox News
Pedroia said he has no interest in managing the team at the moment and was non-committal about the idea of potentially managing in the future.
The Red Sox already have a great manager in Alex Cora, so they're not in the market for one right now anyways. Still, it was surprising to hear that Pedroia doesn't seem particularly enthusiastic about managing someday.
After serving as Boston's de facto captain for much of his 14-year career, Pedroia clearly has the leadership skills needed to manage. He also has the requisite knowledge, work ethic, and passion for the game.
Perhaps Pedroia will change his mind down the road. He's certainly earned the right to spend some time with his family, including his three sons. Perhaps when they're grown he'll be looking for a new challenge and will be more open to the idea of managing.