This Surprise Player Will be Crucial to the Buccaneers Offense in 2020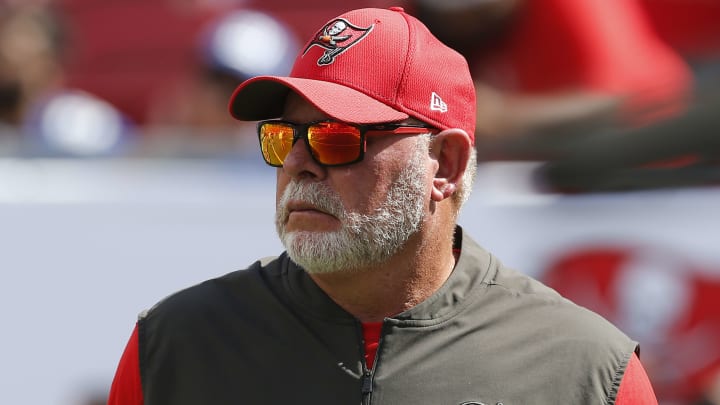 This Tampa Bay Buccaneers' player could play a crucial role in Bruce Arians' offense in 2020. / Mike Zarrilli/Getty Images
The big stars in the Tampa Bay Buccaneers offense are obvious. This is a unit that is going to rely on Tom Brady getting the ball to elite playmakers like Chris Godwin, Mike Evans and Rob Gronkowski.
There's one player flying way under the radar that could end up being a key piece in this offense — Scott Miller.
That may seem like a bold claim after Miller caught just 13 passes as a rookie, but there's lots to be excited about regarding his outlook for 2020.
First, part of that limited workload came because he missed most of the latter part of the season due to injuries. He didn't get the chance to shine with Godwin and Evans out like Breshad Perriman did.
When he was healthy, Miller was starting to get some decent run down the stretch. That included playing 51 percent of the team's offensive snaps in Week 11, when he turned 6 targets into 4 receptions for 71 yards.
Miller also played nearly 30 percent of his snaps in the slot as a rookie, and the slot receiver position has been one of Brady's favorite to target over his career.
Miller's not going to lead the offense in receiving or anything, but having a viable slot threat that can work underneath while Godwin, Evans and Gronk stretch the field will be crucial for the Bucs' success — especially since they don't appear to have any receiving backs of the caliber Brady had at his disposal with the New England Patriots.