When Does MLB Season Start? 2023 Opening Day, Schedule and Important Dates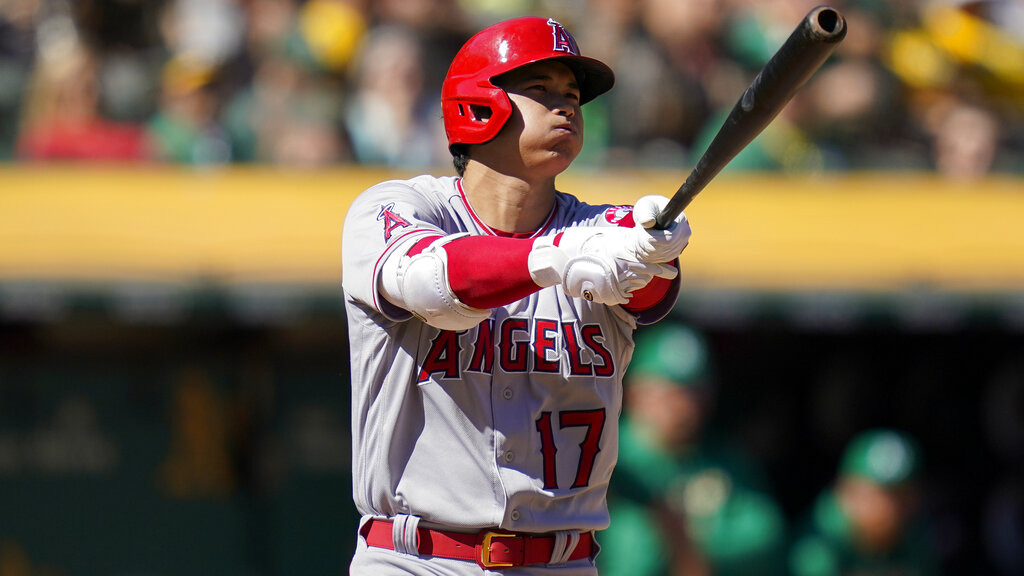 Updated:
The 2022-23 MLB offseason was a wild one highlighted by megadeals, contract drama and brazen spending by the New York Mets.
With the offseason nearly over, however, and Spring Training just around the corner, fans are eagerly awaiting the start of baseball season. It won't be long before ballparks are full again and their favorite players return to the diamond on Opening Day.
Here's everything you need to know about the 2023 MLB schedule as the season prepares to get underway.
When Does 2023 MLB Season Start?
There's a bit of a wrinkle in the preseason schedule this year because of the World Baseball Classic, which is essentially baseball's version of the Olympics. The WBC will take place over a two-week span from March 8-21, during which time many MLB players will leave their teams to play in the global tournament.
Accordingly, players participating in the WBC will report to camp a few days before the rest of their teammates. Pitchers and catchers in the tournament are expected to report on Feb. 13, while pitchers and catchers not in the tournament will arrive a few days later from Feb. 15-17 depending on the team. Meanwhile, position players in the WBC will report to camp on Feb. 16, while position players not in the WBC will arrive on Feb. 20 or 21.
When is MLB Opening Day 2023?
Opening Day is scheduled for Thursday, March 30. All 30 teams will play their first game of the season on that date, marking the first time since 1968 that every team will play its season opener on the same day.
Thursday, March 30 (all times in EST)
Braves vs Nationals (1:05 p.m.)
Giants vs Yankees (1:05 p.m.)
Orioles vs Red Sox (2:10 p.m.)
Brewers vs Cubs (2:20 p.m.)
Tigers vs Rays (3:10 p.m.)
Phillies vs Rangers (4:05 p.m.)
Pirates vs Reds (4:10 p.m.)
Rockies vs Padres (4:10 p.m.)
Blue Jays vs Cardinals (4:10 p.m.)
Twins vs Royals (4:10 p.m.)
Mets vs Marlins (4:10 p.m.)
White Sox vs Astros (7:08 p.m.)
Angels vs A's (10:07 p.m.)
Diamondbacks vs Dodgers (10:10 p.m.)
Guardians vs Mariners (10:10 p.m.)
MLB Opening Day
Opening Day will kick off with two games scheduled for 1:05 p.m. EST on Thursday, March 30. One game will be an NL East rivalry matchup between the Atlanta Braves and Washington Nationals, while the other will be an interleague showdown between the San Francisco Giants and New York Yankees.
2023 MLB Spring Training
After playing an abbreviated Spring Training schedule last year due to the lockout, teams will return to a full slate of Spring Training games this year. Cactus League and Grapefruit League games will run from Feb. 24 - March 28.
Only two games will be played on Friday, Feb. 24, as Spring Training starts with the Rangers vs Royals and Mariners vs Padres. All other teams will begin their Spring Training schedule the following day on Feb. 25 and will play nearly every day until Spring Training concludes.
2023 MLB Important Dates
- Feb. 24: First day of Spring Training games
- March 30: Opening Day for 2023 season
- April 15: Jackie Robinson Day
- June 2: Lou Gehrig Day
- July 9-12: All-Star Week
- July 9: All-Star Futures Game
- July 10: Home Run Derby
- July 11: All-Star Game
- Aug. 20: Little League Classic (Nationals vs Phillies in Williamsport, PA)
- Sept. 15: Roberto Clemente Day