ProFootballDoc Playoff Preview - Chicago Bears vs. New Orleans Saints Injury Report for Wild Card Round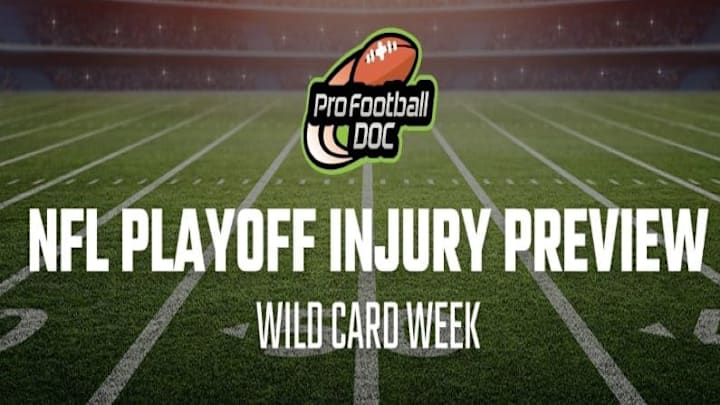 The ProFootballDoc proprietary Field View and Injury Index is the best and quickest way to access injury information and identify matchup advantages broken down to run/pass and offense/defense.
Normally the grading scale goes from a typical school A through F but it is notable that all the playoff teams don't have a "C" grade among them. Their health is likely a reason for their playoff success.
Here's a look at the injury report for Sunday's matchup between the Chicago Bears and New Orleans Saints.
Chicago Bears vs New Orleans Saints
ProFootballDoc Game Summary
The New Orleans Saints are getting healthy at the right time and the Chicago Bears are among the more injured playoff participants.
New Orleans Saints Injuries
New Orleans' offense returns what should be a healthy and productive Michael Thomas from his three weeks of IR rest for the lingering high-ankle sprain, while the Sunday game allows Alvin Kamara to come off the COVID list to play. Drew Brees' chest/rib issues are behind him as well.
Defensively, it will be key to have Sheldon Rankins and Marcus Williams back, with the main injury being Kwon Alexander, who is done for the season with an Achilles rupture.
Chicago Bears Injuries
The Bears will miss two starting offensive linemen but have a chance to get Darnell Mooney back, but he has yet to practice. Allen Robinson has been given some extra rest with his hamstring but expect him to play and be effective. Defensively, Roquan Smith is almost certainly out after an elbow dislocation last week while corner Jaylon Johnson is trying to return with a shoulder issue.
The overall health advantage goes to the Saints here and there could be some points put on the board.
Despite media worries, our FanDuel Injury Expert has the Saints are clearly the healthier side in this contest. Go to www.profootballdoc.com for all the details on this and the other playoff matchups.
---
Sign up for FanDuel Sportsbook today and get your first bet risk free for up to $1,000!