Player's Suite Blackjack (IGT) - FanDuel Review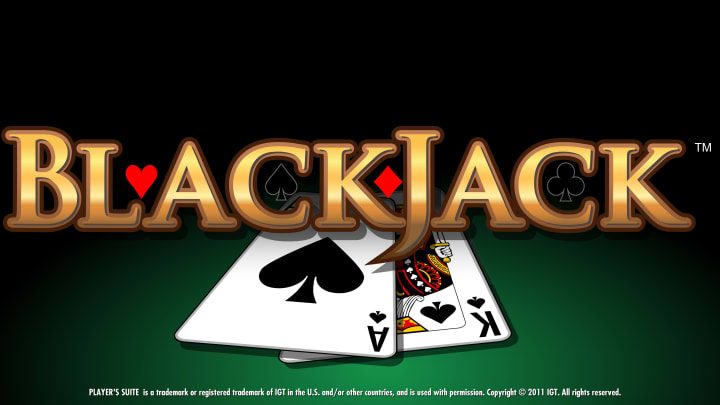 For casino and Blackjack lovers, this simple and easy six-deck American Blackjack game is ideally suited for multi-device play - desktops, Android devices, and iPhones. The game features a Player's Suite that enables portrait mode when playing on mobiles and tablets. It offers a friendly user interface, and the game rules are identical to the original single hand American blackjack. Player's Suite is distinct from other blackjack games because the dealer's hand of 17 is obligated to stand, and 16 is obligated to hit.
There are no side bets, so the screen is less cluttered and easier to navigate. With a favorable rule set, a huge betting range, and a substantial winning potential, there is a lot to be excited about for this game.
How To Play Player's Suite Blackjack (IGT)
This game presents an RTP of 99.6% and is one of the more generous blackjack versions on the market. The main objective of playing Blackjack is to beat the dealer. To achieve this, you should either draw a hand value higher than the dealer's hand value or allow the dealer to draw a hand value that goes straight over 21.
The best-case scenario is that you get a perfect blackjack, by drawing a hand total of 21 on the initial two cards dealt to you, with the dealer's hand being lower.
Six deck blackjack is the most common blackjack game dealt, and the rules of Blackjack (IGT) are fair and straightforward.

The dealer must stick on all 17s, whether hard or soft, this is mandatory.
Standard six decks of cards are used and reshuffled after each hand.
You are allowed to double down after a split.
You only have one card deal on split aces.
You are allowed to deal on only up to 8 cards – this attracts automatic win.
You are permitted only one re-split per split allowed.
You can also double down on any two cards.
You can place bets from 1 to 1000 in cash, and you have to change your chips before placing each bet.
Overview of the Standard Blackjack Round
The player buys chips: before you play, whether on mobile or the table, your cash is converted to casino chips.
The player places a wager: the first round involves you placing a bet in the betting circle.
Dealer deals cards to players: after your bet is placed, the dealer will deal a face-up card to each player.
Players decide how to play each hand: the dealer will start from the left-most person, also called first base.
The dealer plays his hand: this is the point that determines whether you win or lose.
Player's Suite Blackjack Visuals And Sounds
The graphics of this Blackjack game presents a fresh gaming atmosphere, regardless of the size of your screen. You get a 3D view of the table set in green velvet, reminiscent of the land-based lobby. It also features cool classics cards that appear at the top right hand of the screen when dealt. Chips placed at the top of the table add more beauty to the graphical user interface, even though they are mere decorations. Some rules are visible on the screen, like the dealer having to stand on 17 or hit on 16.
Blackjack game sounds tend to be slightly annoying at times, but with this IGT variant, the sounds are more soothing and relaxed.
Blackjack (IGT) Special Features
Players wanting to hit a hard 17 or soft 20 will get a warning about proceeding on that. Many casino gamers are grateful for this feature as it serves a great deal, especially for beginners who are still shaky with the basic strategy.
Here is an overview of the specific features of the Blackjack (IGT) game.
RTP: 99.6%
Minimum/Maximum bets: 1/1000
Available chips: 1, 5, 25, 100, 500, 1000
Number of decks: 6 decks
Number of hands: 1
Surrender: No
Insurance: Yes
Conclusion
We recommend trying out Blackjack by IGT. It is a certified boredom killer, and the interface is sleek and classy. It is especially suitable for mobile play, and we noticed that the game loads fast without interrupting other apps on your device. The sounds are unobtrusive, and the crisp graphics are incredibly captivating.
You can bet over a wide range, and the payout potential is mouth-watering. Although IGT is used to making slots, they have certainly proved their versatility with this fantastic blackjack release.
---
New FanDuel Casino customers get to play your first day risk-free up to $200 when you sign up today!