Online Casinos And Land-Based Casinos Compared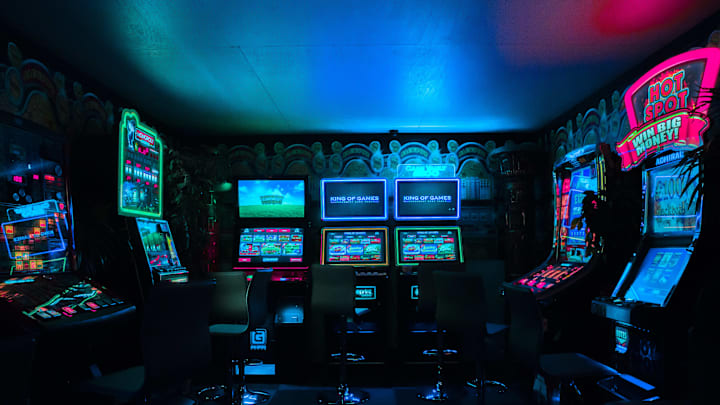 Bonus Offers
The most prominent reason why online casinos are trending so much is because of the fantastic incentives that they offer newcomers, which land-based casinos don't. Online casino bonuses range from match deposit offers to free spins bonuses and other credits. There are also wagering requirements to keep in mind as you will have to fulfill them before getting a payout. Overall these bonuses do an excellent job of luring players. You will rarely find such rewards at land-based venues.
Convenience
Technology is a revolution like no other, and all digital transactions can be done over the internet at the click of a button or two. As the virtual equivalent of the land-based casino, the online casino mirrors it's precursor while making gaming much more convenient. A few points in favor of the online casino for convenience are:
Dress Code
Being able to play online and remotely, you don't need to adhere to the dressing requirements at many physical casinos. The casino is a somewhat formal setting, so you can't just walk in wearing casual clothing like tracksuits or jumpers. On the other hand, when you play at home, you can even do so even in your birthday suit if you desire!
Eating and Drinking Rules
There are restrictions on what you can eat or drink at the land-based casino during the game, and rightfully so. It wouldn't be appropriate to touch the chips and cards on the playing table with greasy hands or walk around with a bottle of whiskey in hand. But when you play online, you don't have to worry about such rules. You might as well be cooking a pot of stew while doubling down on a pair of 8s at the blackjack table.
Smoking Preferences
Some operators allow smoking in the casino premises while others do not, as some players might be fond of smoking while others may be allergic to it. Instead of bothering about these conditions or frantically searching for a land-based operator whose rules favor your preferences, the online casino lets you rule your gaming environment.
Game Selection
Few gambling hubs like Las Vegas and Macao offer as many games as you'd find at the online casino. There are games from the top online game developers running in their thousands. The biggest sites offer slots, roulette, poker, table games, bingo, keno, sic-bo, scratchcards, and much more, all in one location.
There is no waiting in line, select the game you want to play, and you'll be redirected to a  playing screen immediately. You get to try out games for free before playing for real money. To top it off, you can opt for the best live dealer games and get the best of both worlds
Payout Percentages
Not many players are aware of the importance of payout percentages. The RTP of a game is more than just a technical aspect for the gurus to understand. They can decide how much money you win at the casino in the long run by telling you which games are the most profitable.
Online casinos hit this one out of the park once again. Their payout percentages go as high as 98% and sometimes even over that for slot games. Land-based casinos hover around 85% at best. These percentages differ because physical casino lobbies have higher overhead costs. Hence they generally have a higher house edge on their games.
It is also easier to get hold of this information when you play online. Online casinos publish the payout percentages of their games on the casino site, while you'll scarcely find such information in the real-world setting.
Privacy & Safety
You may not get your money stolen inside the casino, but that could happen once you leave the premises. Land-based casinos often pay in cash, and winning a significant sum of money will hardly go unnoticed. In the virtual realm, no one knows whether or not you've raked in big bucks at the casino, and in any case, your winnings will be cashed straight to your bank account
If you are one of those who'd have to act the part of James Bond in order to make your way to the casino undetected, the online setting will be a much more convenient option. You can have fun gaming on your laptop or mobile, and no one has to know about it. Some online casinos even allow you to gamble anonymously, so it's like you were never there. Plus, introverts will have a much better time playing online than in a crowded land-based lobby.
Accessibility
When we talk about convenience, having remote access allows you to play at your own comfort - where, when, and how you like. Land-based casinos are usually enormous structures, and you don't find them around every corner. Well, that is unless you're in Vegas. Players residing in many other parts of the US have to drive a few miles from their homes to arrive at the nearest casino venue. Playing online lets you enjoy your favorite slots, table and card games without burning a drop of diesel.
We've also taken note of another aspect of casino accessibility where land-based casinos trump their online counterparts.
It is true that online casinos are available over the internet and are not subject to geographical limits, but there are country restrictions that bind them. Online casinos only accept players from countries where their license is valid. For instance, you would be unable to join a British online casino that doesn't accept US players.
With physical casinos, the only requirement is to be of legal gambling age and irrespective of where you come from, you can get into the lobby. That is clearly why casino destinations around the world are big-time tourist attractions, so this is a major point in favor of the land-based casino.
Payout Times
The endgame of the casino experience, at least for the profit inclined player, is the payout. After a few good hours of play at the land-based casino, you simply head to the cashier and instantly receive your winnings. You might need to stand in a queue for a bit, but that is nothing compared to the online casino's lengthy cash-out procedure.
A significant setback of the online casino is that withdrawals can take from as long as a few hours to a few days. While deposits are processed at light speed, cashing out your winnings is usually subject to several verification requests. In the worst-case scenario, the withdrawal remains pending for an undefined period. This is slowly changing with the advent of bitcoin casinos known for the instant processing of transactions. Still, the king of speedy payouts remains the land-based casino.
The Traditional Casino Experience
Talking of the authentic old school casino experience, you'll only find that at the brick and mortar casinos. The classic setting with gaming tables, slot machines, and video poker machines mounted is the go-to of the traditional casino players. From the flashing lights and background music to the sounds of slots spinning, cards shuffling, and dice rolling create an adrenaline rush like no other. With beautiful dealers at every table, and people chatting, laughing, and dashing about searching for a potential jackpot win, it is an entertainment abode.
Online casinos have taken a more modernized approach. One could say they target the upcoming generation because they always stay updated with the latest trends. The online casino offers the live dealer section, which connects players to a real-life lobby, but that is just a tip of the iceberg that is the land-based casino. This authentic gaming experience is definitely the greatest reason you should visit the nearest land-based casino.
Reliability and Fair Gameplay
With virtual gaming, there is one issue that some players have a hard time getting comfortable with, and that is the fairness of game results. For online casino games, the dealer is a software program controlled by the casino, and players think that this makes it easier for operators to cheat. This is a fair argument because you have no way to verify that you aren't being scammed. Luckily, licensing is now a guarantee of reliability for online casinos, but their land-based counterparts have undeniably won the hearts of avid gamers in this regard. The games are played live, the dealer deals the cards before all players present, and every move is within clear visibility. As they say, seeing is believing.
Conclusion
Since the onset of online gaming, the casino industry has undergone numerous changes. Despite the evident differences, both land-based and online casinos have managed a coexistence in which they complement each other, no less. Virtual gaming brings convenience, bonuses, and a large game selection. The old school gaming experience is available at the land-based casino, which boasts faster payout times and trustworthiness. The online casino seems to have more benefits, but the great news is that you don't have to choose one or the other. Maximize your excitement by visiting the casino, both online or offline.
---
Sign up for FanDuel Sportsbook today and get your first bet risk free for up to $500!