FanDuel Casino Promo: Sunday Blackjack Bonus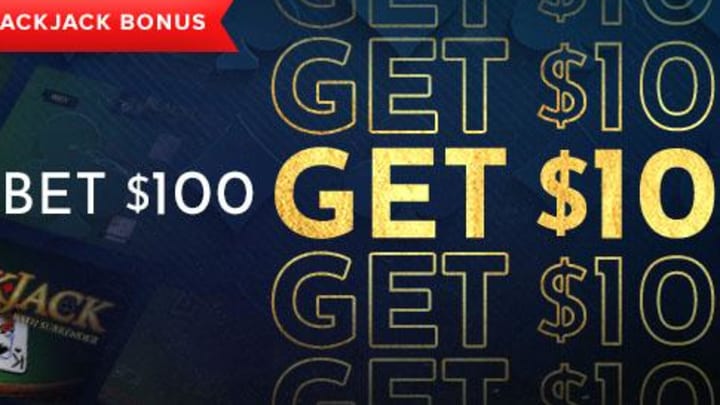 Don't miss out on FanDuel's new promo offer this June 2022. Now what's it about? FanDuel is giving out a $10 bonus when you wager with $100 on any blackjack game of your choice every Sunday.
This promo will run from June 5, starting as the clock hits midnight. So you'll have 12:00 am ET to 11:59 pm ET on the Sunday 5th of June to participate. The same applies every Sunday in the month of June. Promo will end on the last Sunday, June 26, 2022 at 11:59 pm ET.
How to participate:
Opt in on every Sunday in June
Bet $100 on a blackjack game
Get your $10 bonus
Who is Eligible?
Now, you can only take part in this promo if you are 21 years and have a casino account with FanDuel. So, if you haven't already signed up with FanDuel, do so now while the promo lasts. If you meet the requirement for this promo, you get credited with $10 and you can use it to play any of the games on FanDuel. The bonus money will be valid for 7 days. 
Hurry Up and Opt in for the Sunday Blackjack Bonus
You can take part in the promo throughout all the Sundays. You can get more than one bonus, if you opt in and meet the promo requirement. So head over now and take part in this amazing offer from FanDuel. Remember, you can only qualify for this bonus if you opt it and play blackjack with the minimum $100. Hurry now, as this promo is only going to be valid this June.
---
Please note: Some FanDuel casino games may not yet be available in your state, or on your preferred app. Please check your iOS/Android app and visit casino.fanduel.com or fanduel.com/casino for announcements about the latest casino games available.