Willson Contreras Adds Fuel to Cardinals Free Agency Rumors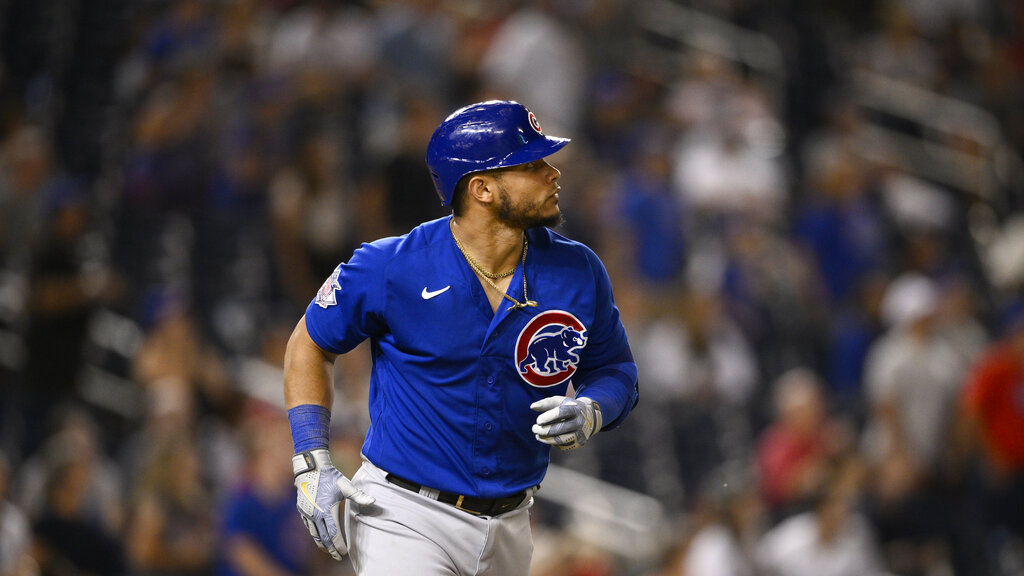 Updated:
Willson Contreras isn't a free agent yet, but he seems to be getting a head start.
While the Chicago Cubs catcher won't officially become a free agent until after the playoffs end, he's started researching potential destinations. The All-Star backstop has already reached out to a friend on the St. Louis Cardinals and got a positive report on the team culture there.
Willson Contreras News
With longtime catcher Yadier Molina retiring after this season, the Cardinals are one of the top potential landing spots for Contreras. Contreras would provide a major offensive upgrade over Molina and St. Louis is in the same division, so he wouldn't have to move far.
For Cubs fans, losing Contreras to the Cardinals would be the worst-case scenario. Letting him leave in free agency is bad enough, but having him join their rivals would be especially painful.
Based on Contreras' recent comments, he appears willing to test the waters and explore free agency. St. Louis looks like a good fit, but at the end of the day the 30-year-old will likely sign with whichever team offers him the most money.
Are the Cubs willing to outspend the Cardinals (and others) to keep him? Their fans can only hope.