Will Zalatoris Open Championship 2022 Odds, History, Predictions & How to Watch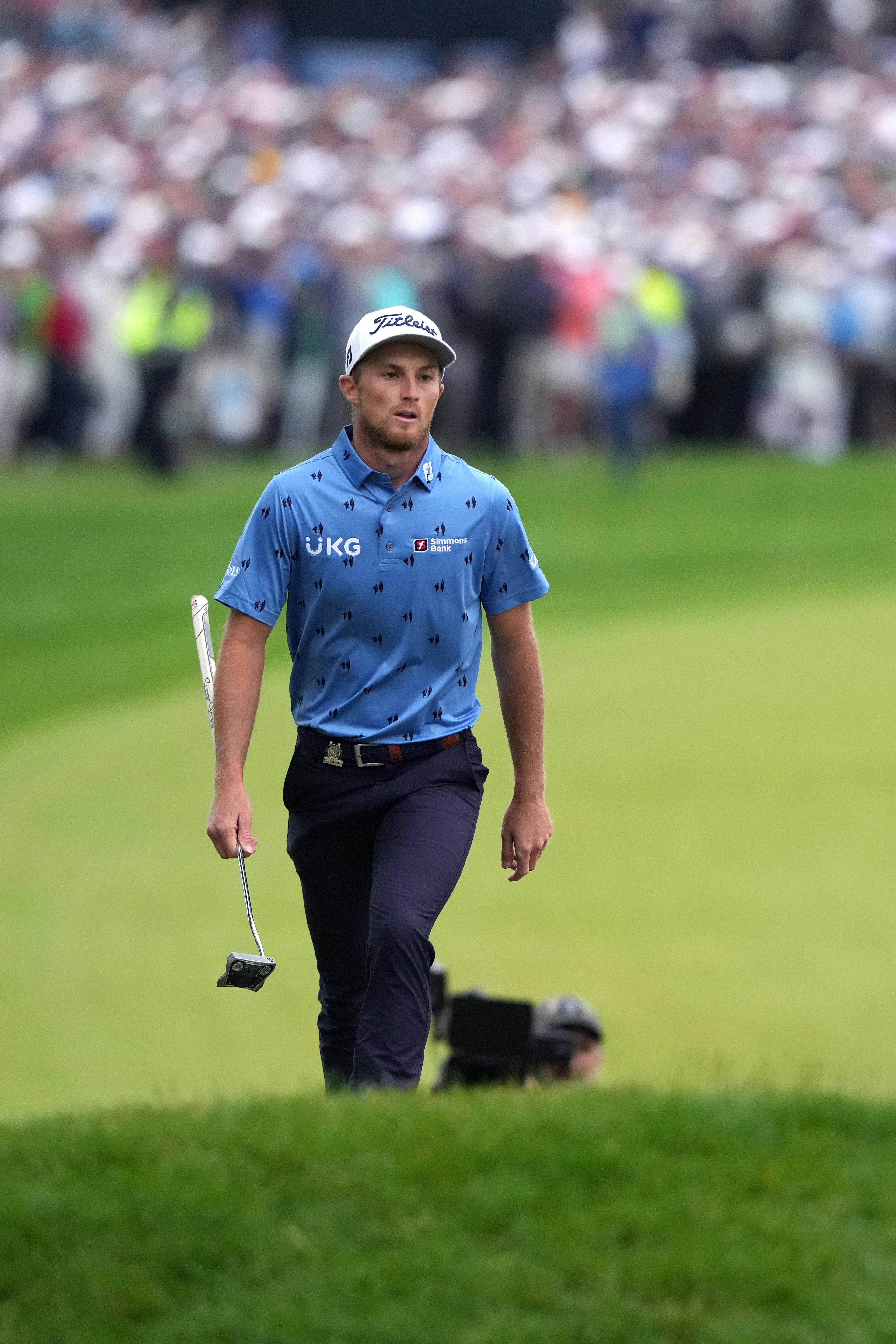 Updated:
The Genesis Scottish Open was the final stop on the 2022 PGA Tour before the Open Championship at the famed St. Andrews.
Legacies are made at the Open Championship, especially when it's played at arguably the most famous course in the world, and there are few things as meaningful in the golf world as winning a major tournament.
So, naturally, FanDuel Sportsbook already has tons of odds and prop bets available for the Open Championship in 2022.
Will Zalatoris British Open Odds
Will Zalatoris has +2700 odds to win the Open Championship in 2022. Just 10 golfers have lower odds than the No. 13 ranked golfer in the world.
Has Will Zalatoris Ever Won the British Open?
Zalatoris has never won the British Open. But the 25-year-old rising star made his Open Championship debut last year, and withdrew following a 69 in Round 1.
Will Zalatoris British Open Prop Bets
As for finishing position, Zalatoris is -195 to finish top-40, -135 to finish top-30, +290 to finish top-10 and +600 to finish top-five.
In tournament head-to-head match-ups, Zalatoris is a slight -110 underdog vs Jordan Spieth (-116).
Will Zalatoris British Open History
Zaltoris made his British Open debut in 2021, but withdrew after shooting 69 in Round 1. He cited a back injury suffered while hitting out of heavy rough late in his round.
Will Zalatoris British Open Prediction & Pick
Zalatoris is the only golfer ranked top-30 in the world who has yet to win on the PGA Tour. But his star is shining with six top-10 finishes in nine major starts, including three second-place finishes following his runner-up results in both the 2022 PGA Championship and U.S. Open.
Zalatoris' links performances and record is limited, and he did miss the cut at last week's Scottish Open. Despite leading the Tour in Ball Striking over his last 50 rounds and performing at a top-10 stats level in Approach, Tee-to-Green and Off-the-Tee, I can't get behind the 25-year-old American star without proven links play. His major record is strong despite poor putting stats, but can't support even a top-20 or top-30 finish yet for Zalatoris,
How to Watch & Live Stream Will Zalatoris at the British Open
The 2022 Open Championship will be broadcast on NBC, USA Network and Peacock, giving golf fans plenty of opportunities to see their favorite golfers in action. You won't necessarily be able to follow Will Zalatoris to every hole this weekend, but here's what the broadcast schedule will look like.
Thursday, July 14
1:30 a.m. - 4:00 a.m. ET: Peacock (live streaming)
4:00 a.m. - 3:00 p.m. ET: USA Network
3:00 p.m. - 4:00 p.m. ET: Peacock (live streaming)
Friday, July 15
1:30 a.m. - 4:00 a.m. ET: Peacock (live streaming)
4:00 a.m. - 3:00 p.m. ET: USA Network
3:00 p.m. - 4:00 p.m. ET: Peacock (live streaming)
Saturday, July 16
5:00 a.m. - 7:00 a.m. ET: USA Network
7:00 a.m. - 3:00 p.m. ET: NBC (television or NBC Live Stream app)
7:00 a.m. - 3:00 p.m. ET: Peacock
Sunday, July 17
4:00 a.m. - 7:00 a.m. ET: USA Network
7:00 a.m. - 2:00 p.m. ET: NBC (television or NBC Live Stream app)
7:00 a.m. - 2:00 p.m. ET: Peacock