Will Levis Reveals Details of Combine Meeting With Vikings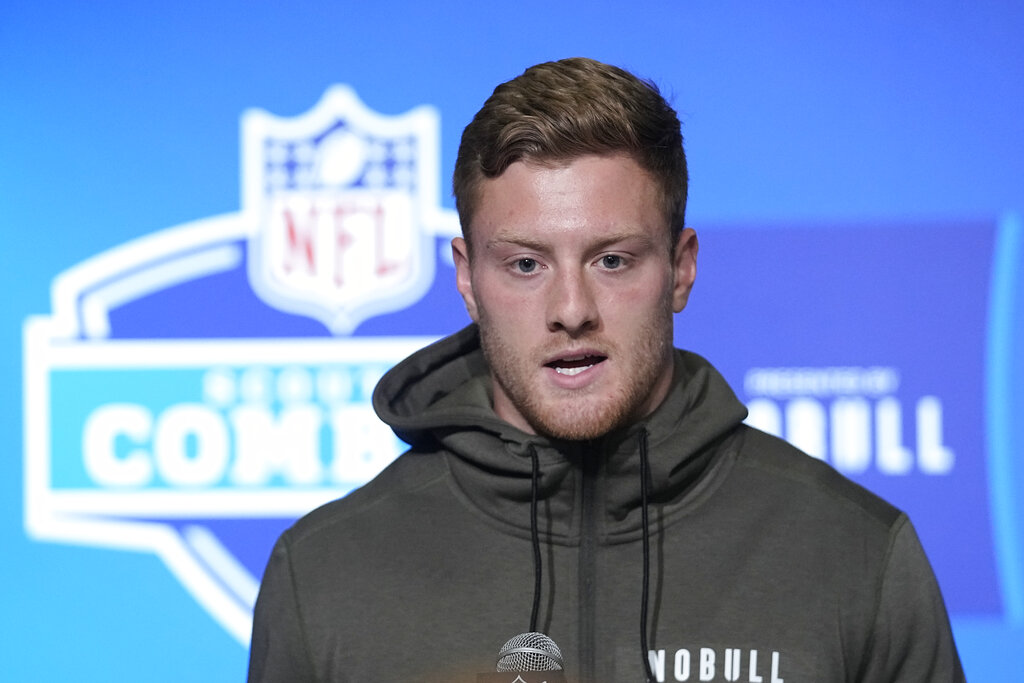 Updated:
The NFL Combine is all about measurements. Whether it's 40-yard dash time or a player's height and weight, everything gets measured so teams can have as much specific information as possible on each prospect before the draft.
Teams are also interested in players' hand size, especially quarterbacks. Kentucky quarterback Will Levis experienced that first-hand (pun intended) when he met with the Minnesota Vikings this week.
Will Levis Combine
Levis is known for his massive hands, which were previously measured at 10 1/2 inches. Big hands can be an asset for quarterbacks, as they make it easier to grip and control the football.
Not surprisingly, the Vikings wanted to see for themselves, so they made Levis hold a football for reference.
Huge paws aside, Levis is regarded as one of the top quarterback prospects in this year's draft class. The former Wildcat completed 65.4% of his passes for 2,406 passing yards and 19 passing touchdowns as a senior last year. He's also fairly mobile for a big guy, making him a threat on the ground as well.
It's unclear whether Minnesota was impressed with Levis' hand size or if the team plans on drafting him. The Vikings already have a pretty good QB in Kirk Cousins, though now we know Levis probably has him beat in at least one department.