Wild Stat Reveals Surprising Answer for Toughest Division in NFL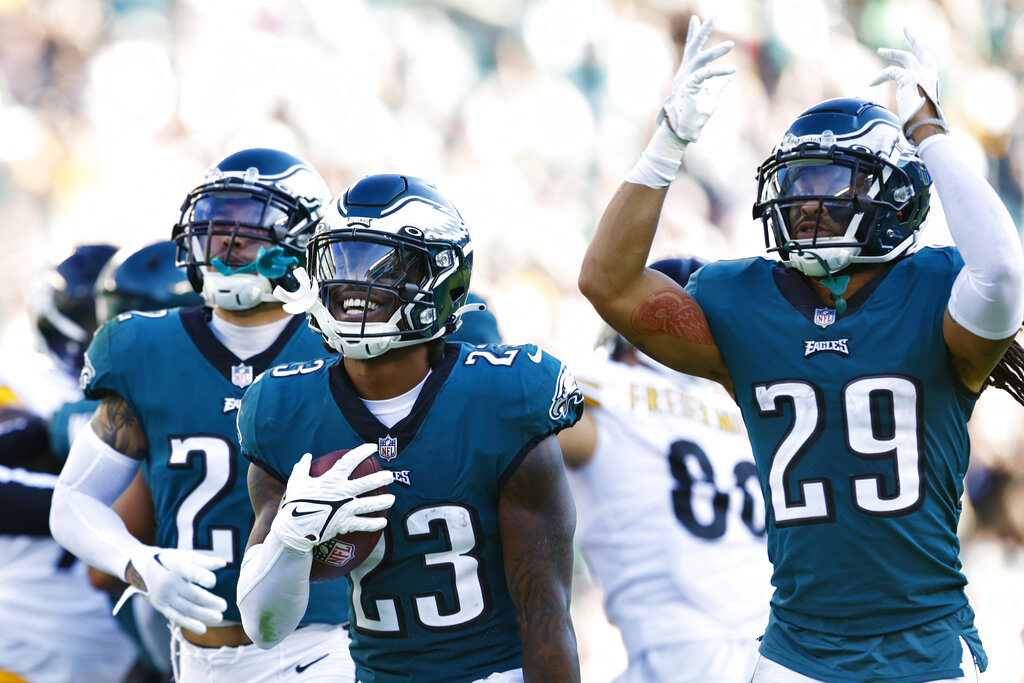 Updated:
Heading into the 2022 NFL season, the AFC West and NFC West were expected to be the hardest divisions in football. Three of the four teams in the NFC West made the playoffs in 2021, while all four teams in the AFC West looked like legitimate postseason contenders this year on paper.
That hasn't come to fruition through the first eight weeks of the season, however. Both divisions feature two teams with losing records as the Denver Broncos, Las Vegas Raiders, Los Angeles Rams and Arizona Cardinals have all been major disappointments.
Instead, the toughest division in the NFL has turned out to be in the east, much to everyone's surprise.
Two years after failing to produce a team with a winning record, the NFC East doesn't have a single team with a losing record through Week 8. After several years of being regarded as the weakest division in football, it has shockingly become the strongest.
The fact that no team in the division sits below .500 is especially impressive given that the Philadelphia Eagles have yet to lose a game. They are the only undefeated team in the NFL and have been for several weeks now.
While the Eagles have emerged as surprise Super Bowl contenders by dominating on both sides of the ball, the Dallas Cowboys have remained competitive thanks to their outstanding defense despite missing Dak Prescott from Weeks 2-6. The New York Giants have also ridden a punishing ground game and an effective defense to a 6-2 start, already surpassing last season's win total.
Even the Washington Commanders have been respectable at 4-4 despite Carson Wentz's trademark inconsistency and injury woes under center.
While all four teams have clearly overachieved thus far and are due for some regression in the second half, that doesn't diminish how well they've played in the first half. Looking at it another way, the Commanders are in last place in the NFC East but would be either first or second in every other division in the NFC.
Heading into Week 9, the Eagles are heavy favorites to win the division with -370 odds on FanDuel Sportsbook's NFL odds.
Game odds refresh periodically and are subject to change.