VIDEO: Ted Lasso Cast Crashes Vikings-Saints Game in London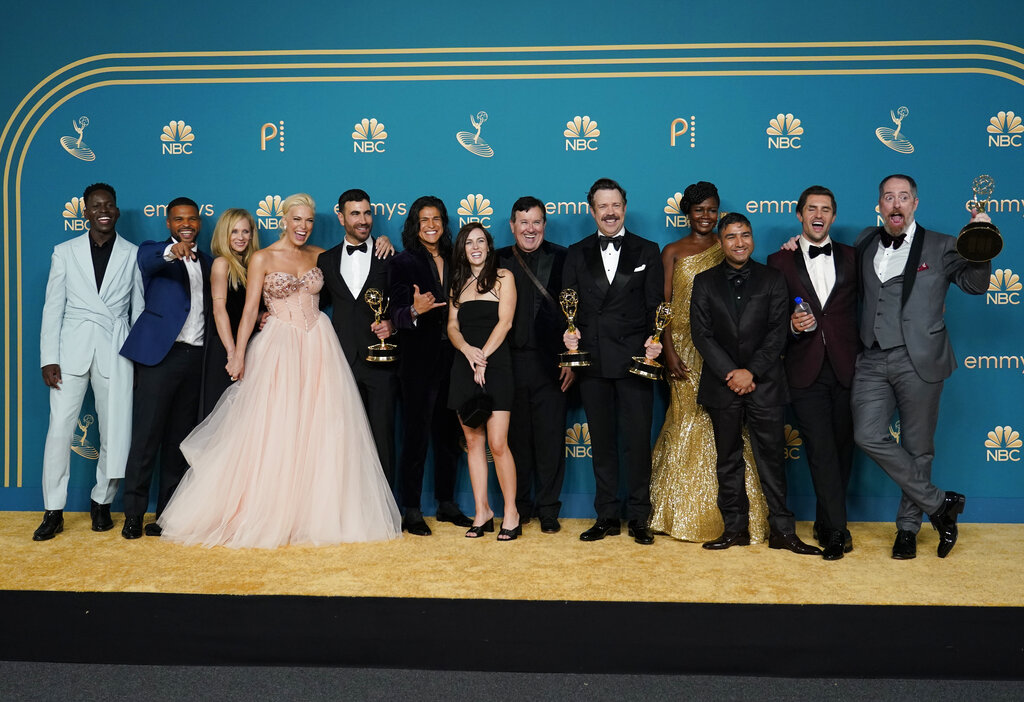 Updated:
There were some special guests on hand at the NFL Week 4 contest in London between the Minnesota Vikings and New Orleans Saints.
The cast of the hit Apple TV series Ted Lasso was filmed having a blast in the stands during the NFL's first game in London this season.
Ted Lasso NFL London Game
Just because the show is about a different type of football (i.e. soccer) doesn't mean the cast doesn't appreciate American football, too.
The Emmy award-winning comedy show, which is expected to release its third (and likely final) season soon, is centered around an American football coach (played by Saturday Night Live alum Jason Sudeikis) who travels across the pond to coach a struggling English soccer team. The show pokes fun at the many differences between football in the U.S. and football overseas, which often confounds Lasso and his limited knowledge about the game. Lasso is known for his motivational speeches as well, so perhaps the Vikings or Saints should have had him visit their locker room before Sunday's NFC clash.
The characters on the show are close-knit and the team is portrayed as a likable (if dysfunctional) family, so it's heartwarming to see that the actors enjoy each others' company off the set as well.