VIDEO: Remembering When Sammy Sosa Cleared the Wall at Minute Maid Park During 2004 HR Derby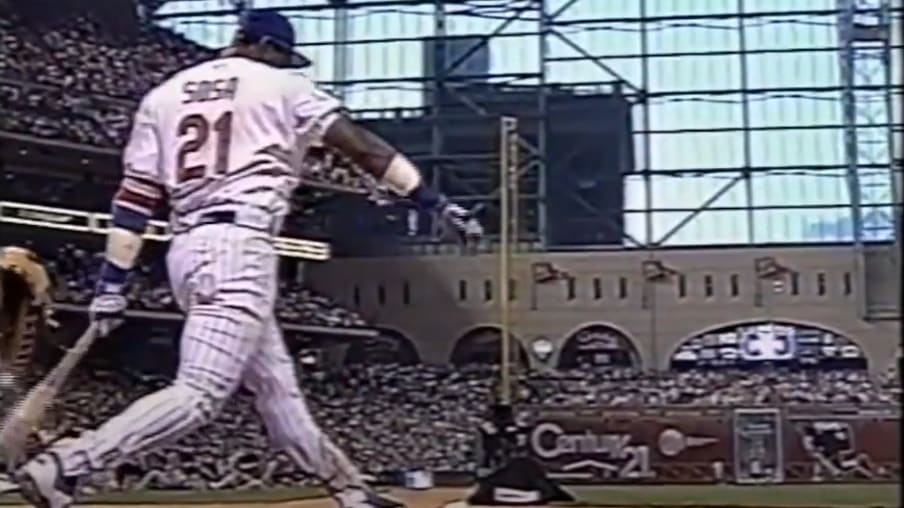 Updated:
One of the most prolific home run hitters in the history of baseball was Sammy Sosa. He ranks ninth all-time with 609, so it only makes sense that he would be a popular invite to participate in the Home Run Derby.
Who could forget the 2004 Home Run Derby, when Sosa cleared the wall at Minute Maid Park?
This was an impressive swing that cleared the ball over the wall, but it was unfortunately not enough for Sosa. He hit just five home runs and did not make it out of the first round.
Greats Barry Bonds and Jim Thome were also in the contest, but did not take home the win either. That honor instead was given to Baltimore Oriole Miguel Tejada, who hit 27 home runs, with a top round of 15.
Of course, this did not seem to affect Sosa much, as the Home Run Derby is just for fun. He has plenty of other accolades, including being a seven-time All-Star, six-time Silver Slugger Award recipient and he won the NL MVP in 1998.
Sign up for FanDuel Sportsbook today and get your first bet risk free for up to $500!