VIDEO: Remembering When Reuben Foster Leveled Leonard Fournette on this Insane Kickoff Hit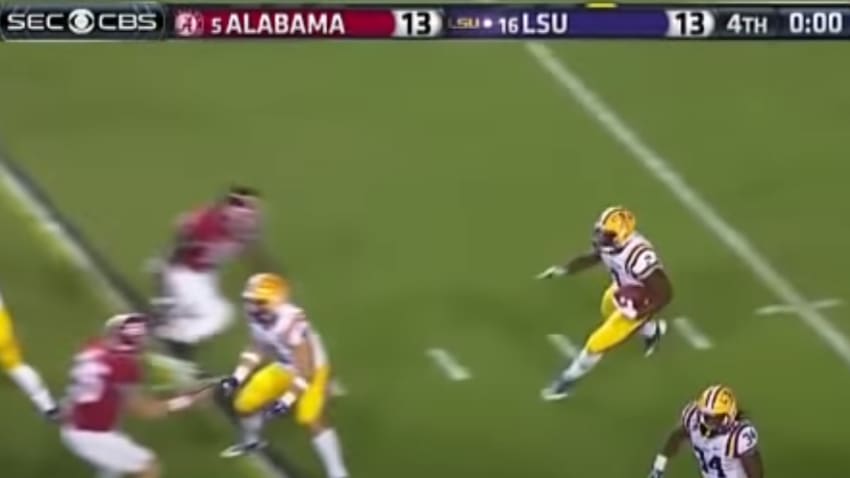 Updated:
Leonard Fournette has earned the reputation of being a bruiser at running back, playing physical and running through defenders. This style of play started back in college when he played for the LSU Tigers. However, there were times when defenders were the ones initiating contact.
For example, we remember back in 2014 when Fournette returned a kick late in the fourth quarter, but did not get far, thanks to Alabama Crimson Tide linebacker Reuben Foster.
Fournette was a freshman at the time, and this may have been his first true "welcome" to college football. At the very least, it was his introduction to what the Alabama program is.
After a game-tying score, the Crimson Tide kicked off, with the only goal being to keep the returner in front of them, due to the time expiring. However, Foster saw an opportunity to bring the boom, and he took it.
Knowing the type of player Fournette is now, it is rare and almost funny to see someone take him down so easily, when it often takes a committee nowadays.
After the hit, the game would go to overtime, where Blake Sims caught the game-winning touchdown from DeAndrew White, giving Alabama a big win.
Sign up for FanDuel Sportsbook today and get your first bet risk free for up to $500!