VIDEO: Remembering When Manny Ramirez Went Inside the Green Monster During the Game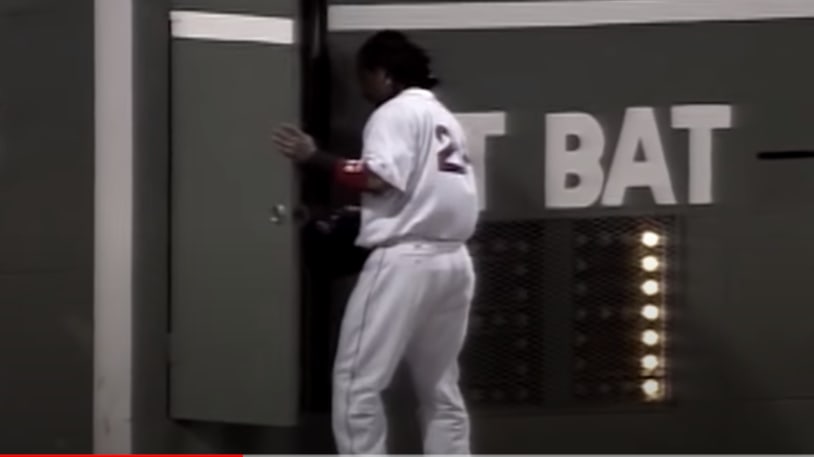 Updated:
Manny Ramirez is a fan favorite in Boston, with many Boston Red Sox fans mentioning how much they miss him whenever he is brought up. Of course, it's easy to be a fan favorite when you lead the league in home runs with the team.
Ramirez has had many other great and hilariously lovable moments in Boston, though. One of the more memorable ones is when he went inside the "Green Monster" in the middle of a game.
During a coach's visit to the mound, Ramirez either got restless or bored, so he took a trip behind the scoreboard. The commentator mentioned that there may have been a fan in there, so Manny was heading in there to cool off.
Others have mentioned that Ramirez was taking a quick bathroom break in there. When nature calls, you have to answer it, so who could really blame him.
While there was not pitching change, so there wasn't much of a lull in the game, Ramirez got back in the outfield in time for anything to happen. Of course, when he returned to the field, he was met with a crowd of cheers.
Sign up for FanDuel Sportsbook today and get your first bet risk free for up to $500!