Super Bowl 57 Coin Toss Odds for Chiefs vs Eagles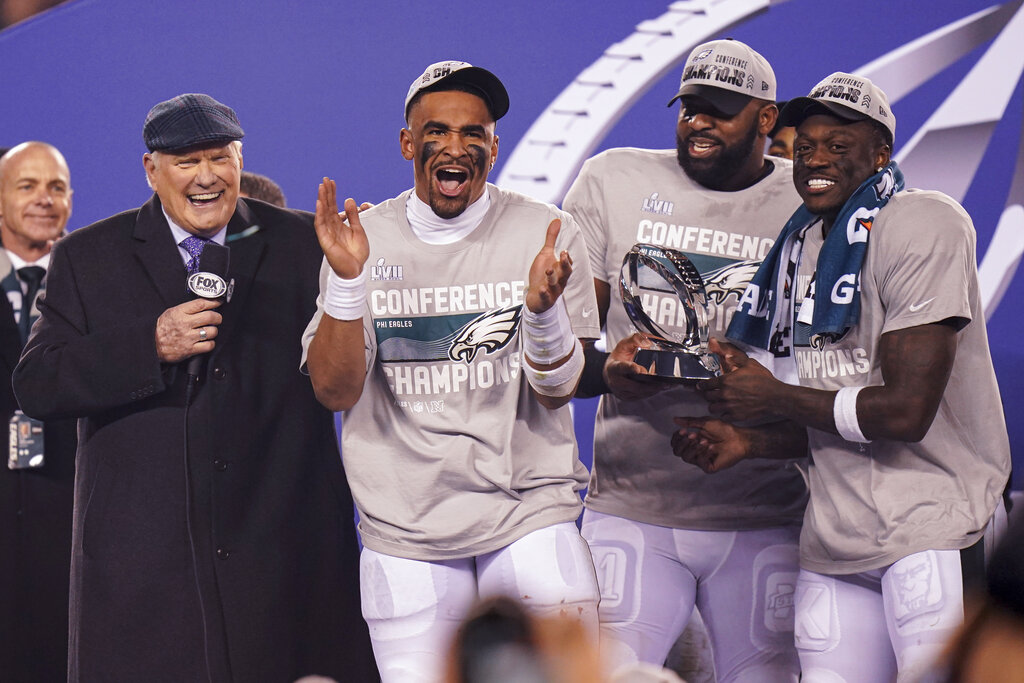 Updated:
Super Bowl Week is here, which means the biggest sporting event of the year is nearly upon us. The Kansas City Chiefs and Philadelphia Eagles are preparing for a heavyweight showdown between the No. 1 seed in each conference.
As in years past, Super Bowl LVII is teeming with betting opportunities for sports fans. FanDuel Sportsbook is offering a plethora of fun novelty props for the big game, including the outcome of the pre-game coin toss.
Super Bowl Coin Toss Odds
Given the 50-50 nature of this bet, it should come as no surprise that the odds are currently a dead heat between heads (-104) and tails (-104), according to FanDuel Sportsbook.
These odds are split out to a number of different props that FanDuel Sportsbook is offering on the coin toss. Both teams possess -104 odds to win the coin toss, as well as -104 odds to win the game if they win the coin toss.
Interestingly though, heads has actually had a significant advantage in recent seasons, although tails has been more likely to come up in the long run.
Super Bowl Coin Flip History
Over the past five Super Bowls, the pre-game coin toss has come up as heads four times. The lone exception was Super Bowl LIV in 2020 between the Chiefs and San Francisco 49ers, which came up tails.
The coin flips in the four Super Bowls preceding that stretch all came up tails, however. Tails also holds the slight edge overall in the big game, 29-27, likely because the heads side of a coin is actually slightly heavier, which makes tails a bit more probable.
Time will tell if heads stays hot or if tails bounces back on Sunday.
Game odds refresh periodically and are subject to change.