Stefon Diggs is Going to Get Himself Sent Out of Buffalo Too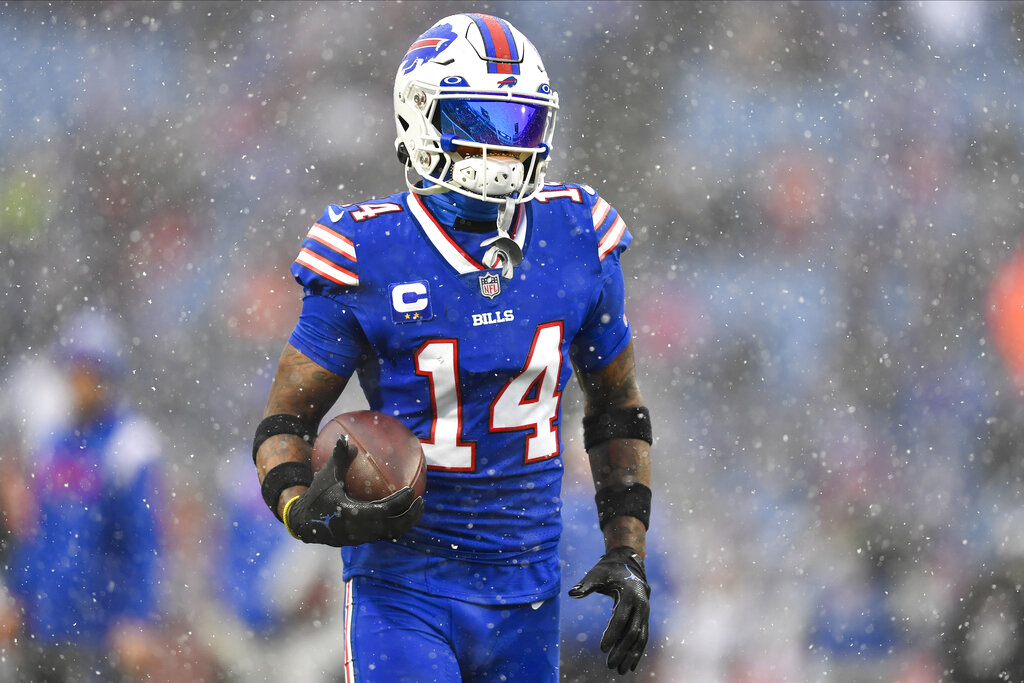 Updated:
The Buffalo Bills' offense was surprisingly quiet during their 27-10 loss in the Divisional Round to the Cincinnati Bengals on Sunday. That included Stefon Diggs, who caught just 4-of-10 targets for 35 yards in one of his worst games of the season.
After the game, however, Diggs' behavior was alarming to his teammates and Bills fans alike.
The All-Pro receiver reportedly tried to leave the stadium with all of his things before Buffalo's coaching staff could come down to the locker room and address the team. Teammate Duke Johnson intervened and stopped him from doing so, but Diggs quickly departed a few minutes later.
Diggs' shocking lack of accountability and selfishness after a critical loss is a major red flag. After three straight early postseason exits with the Bills, it's fair to wonder if he's grown unhappy in Buffalo and wants out. He was also spotted yelling at quarterback Josh Allen toward the end of the game, so perhaps he wanted to avoid being reprimanded by the coaching staff.
Either way, Diggs' attitude is a major concern and may not bode well for his future with the Bills. His similar dramatic antics with the Minnesota Vikings were likely a factor in him getting traded to Buffalo ahead of the 2020 season, and now the Bills may have to consider whether his elite production on the field is worth the headache.
Time will tell if Diggs addresses or apologizes for his postgame actions. If he doesn't, Buffalo's front office should think long and hard about whether he's the type of player they want to keep building around.