Sports Betting Explained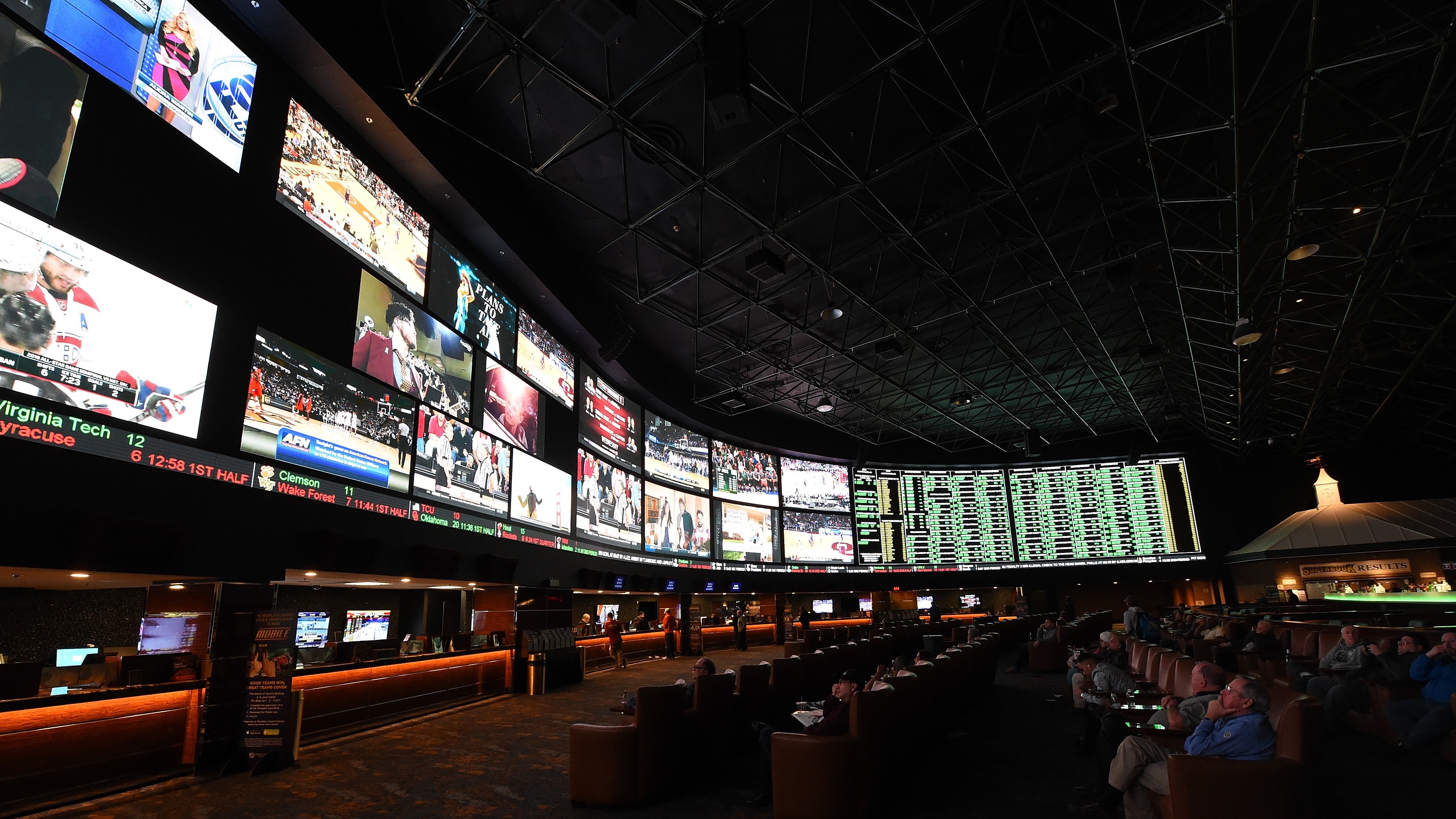 Updated:
With sports betting being legalized in more and more states recently, there are more and more opportunities to bet on a wide range of sports at FanDuel Sportsbook.
While different sports obviously vary in a ton of ways, the core concepts of sports betting are applicable across the board.
With that in mind, here's a rundown of how sports betting works.
How Does Sports Betting Work?
Every day, FanDuel Sportsbook has countless betting lines available for a wide variety of sports. There are a variety of ways to bet on most sporting contests, from something as simple as picking who will win (moneyline) to betting on the margin of victory (point spread) or how many points will be scored in a game (over/under). Many sports will also have prop bets, which allow you to wager on things like players' individual performances in the game, as well as futures bets that allow you to wager on who will win a league championship.
Sign up for FanDuel Sportsbook today and get your first bet risk free for up to $500! What this means is if you don't win your first bet we will refund you up to $500 in site credit. You can't lose!
There are also some important things to know about the registration process at FanDuel Sportsbook:
- When you register you will need to submit your SSN so that your identity can be verified. This is a legal requirement that FanDuel Sportsbook must follow.
- You will need to be physically present in the following states to participate in the promotion: Iowa and Illinois.
How to Read Sports Betting Lines
Sports betting lines on FanDuel Sportsbook are presented in what is called the "American odds" format, with odds for favorites getting "minus" odds while underdogs get "plus" odds (i.e. -120 for a favorite and +120 for an underdog).
For the favorites, that line reflects how much you would need to wager to win a $100 payout. So if you wager $120 on a -120 betting line and win, you get your initial $120 back plus an additional $100. The plus odds reflect what you would win from a $100 wager, so winning a $100 bet on a +120 line would get your $100 wager back plus $120 in winnings.
How to Read a Point Spread
Point spreads are a way to keep betting lines close even for a lopsided matchup. Also appearing as "minus" and "plus" lines, point spreads refer to how much a team has to win (or lose) by for a bet to cash.
For example, a favored team may have a -7 point spread, while the opponent has a +7 point spread. If you wager on the favorite, they need to win by more than 7 points for your bet to cash. If you wager on the +7 underdog, you win the bet as long as they lose by fewer than 7 points. If the game ends with the favorite winning by exactly 7 points, a wager on either side would result in a "push", and you get your wager back with no winnings.
What is a Parlay?
Parlays allow you to combine multiple wagers into a single bet, and it combines the odds to reflect that with a much larger possible payout. For example, if you wager on a parlay of three point spreads (at -110 odds each), the payout of that wager is +600. This allows you to risk a smaller amount for a larger potential reward than simply betting on the -110 point spreads would.
What is Over/Under in Betting?
With an over/under, you're not betting on either team, but rather the final score of the game. Also known as "totals," these kinds of wagers refer to the combined points scored by both teams.
For example, if a game's over/under is set at 53.5, you can either bet that the teams combine to score more points (i.e. at least 54) or fewer (i.e. no more than 53) in the game.
What are Prop Bets?
Prop bets are wagers that can be placed on things other than the outcome of the game. This can range for things like individual player statistics (i.e. will Stephen Curry make over or under 4.5 3-pointers in a given game), but can also be for team statistics (i.e. how many 3-pointers will the Golden State Warriors score?).
What are Futures Bets?
Futures bets are locked in for longer than just one game — sometimes for months or even longer. These are wagers made on future events, for example who will win the next Super Bowl. Your bet gets locked in at the odds you wager on, but over time the available betting lines will change, giving you new opportunities to place additional wagers if you wish.
Sign up for FanDuel Sportsbook today and get your first bet risk free for up to $500!
Jason Schandl is not a FanDuel employee. In addition to providing DFS gameplay advice, Jason Schandl also participates in DFS contests on FanDuel using his personal account, username Jaymun. While the strategies and player selections recommended in his articles are his personal views, he may deploy different strategies and player selections when entering contests with his personal account. The views expressed in his articles are the author's alone and do not necessarily reflect the views of FanDuel.