Sean McVay Reveals Reasons For Rams' Shocking Collapse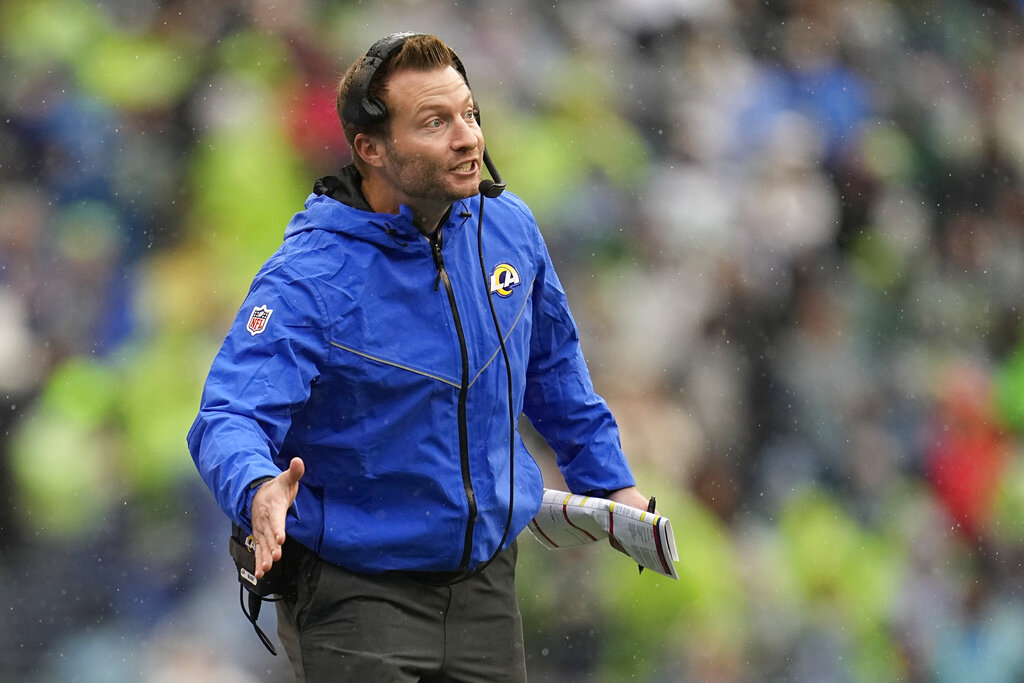 Updated:
The Los Angeles Rams were an absolute rollercoaster in 2022. They started the year with the highest of highs, defeating the Cincinnati Bengals in Super Bowl LVI. They ended the year in the depths of despair, stumbling to a 5-12 record and wondering if Matthew Stafford would ever play again.
While much of the Rams' disastrous collapse can be chalked up to injuries, head coach Sean McVay didn't shy away from taking the blame for his team's poor performance.
While McVay acknowledged that injuries and bad luck were a major factor, he also believes he could have done a better job handling the adversity. A notoriously emotional person, he believes his frustration and anger rubbed off on his players, creating a tense, toxic atmosphere for them.
McVay was clearly miserable during his first losing season as a head coach and withdrew from his players and coaches, making himself less accessible to them. He seemed to be going through the motions at times and appeared to give up on the season as injuries mounted and the team endured a backbreaking six-game losing streak.
After taking some time to reflect on LA's lost season, the 37-year-old believes he knows where things went wrong and what he can improve on in 2023. His newfound clarity and a better attitude could go a long way toward helping the Rams get back on track this year, especially if they can avoid the crippling injuries that dashed their chances of winning back-to-back championships.