Santa Anita 2022-23 Classic Meet Schedule and Grade 1 Stakes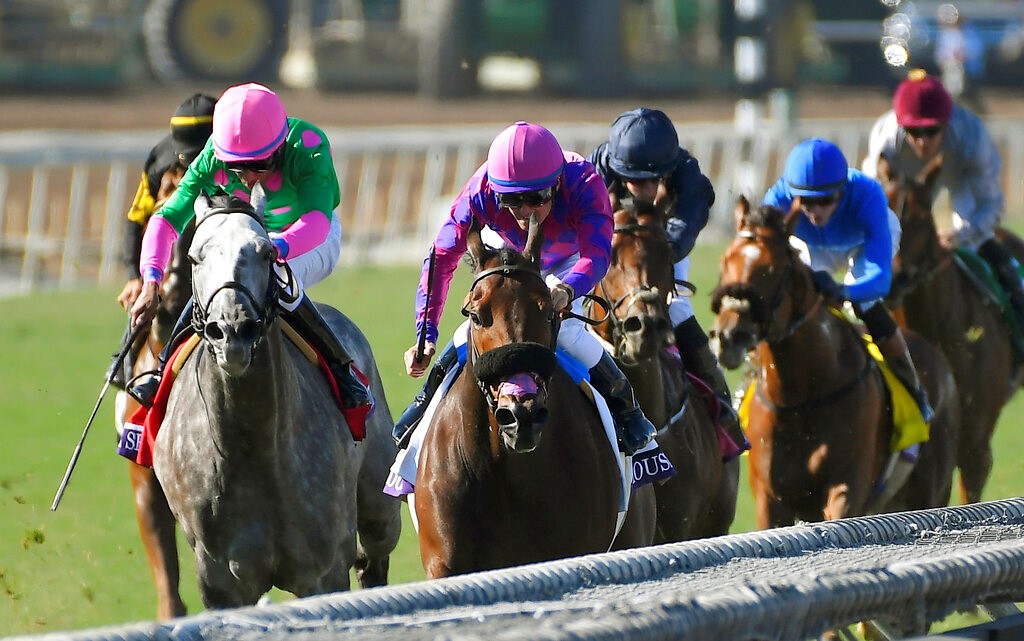 Updated:
The Santa Anita Winter/Spring meet has a new name this season as the Classic Meet begins Dec. 26, 2022 and runs through June 18, 2023. The Thursday-Sunday schedule runs to April 9 and will also include holiday racing on the Mondays of Dec. 26, Jan. 2, Jan. 16 and Feb. 20.
Following a brief respite in the spring, live racing will return for a 25-day meet on April 22 and run through June 18.
FanDuel Racing has you covered for the biggest races, including a total of 93 stakes worth $17.5 million with 58 graded stakes. That includes 10 Grade 1 races with three on Opening Day (Dec. 26) and the $750,000 Santa Anita Derby on April 8.
Santa Anita Grade 1 Races
1.

$300,000 La Brea Stakes (Dec. 26)

3-year-old fillies - 7 furlongs
2.

$300,000 RUNHAPPY Malibu Stakes (Dec. 26)

3-year-olds - 7 furlongs
3.

$300,000 American Oaks (Dec. 26)

3-year-old fillies - 1 1/4 miles
4.

$500,000 Santa Anita Handicap (March 4)

Older horses 4 & up - 1 1/4 miles
5.

$500,000 Frank E. Kilroe Mile (March 4)

Older horses 4 & up - 1 mile on the turf
6.

$500,000 Beholder Mile (March 11)

Older fillies & mares 4 & up - 1 mile
7.

$750,000 RUNHAPPY Santa Anita Derby (April 8)

3-year-olds - 1 1/8 miles
8.

$500,000 Shoemaker Mile (May 29)

3-year-olds & up - 1 mile on the turf
9.

$400,000 Hollywood Gold Cup (May 29)

3-year-olds & up - 1 1/4 miles
10.

$400,000 Gamely (May 29)

Fillies & Mares - 1 1/8 miles on the turf