ROTHSTEIN 45: Week 5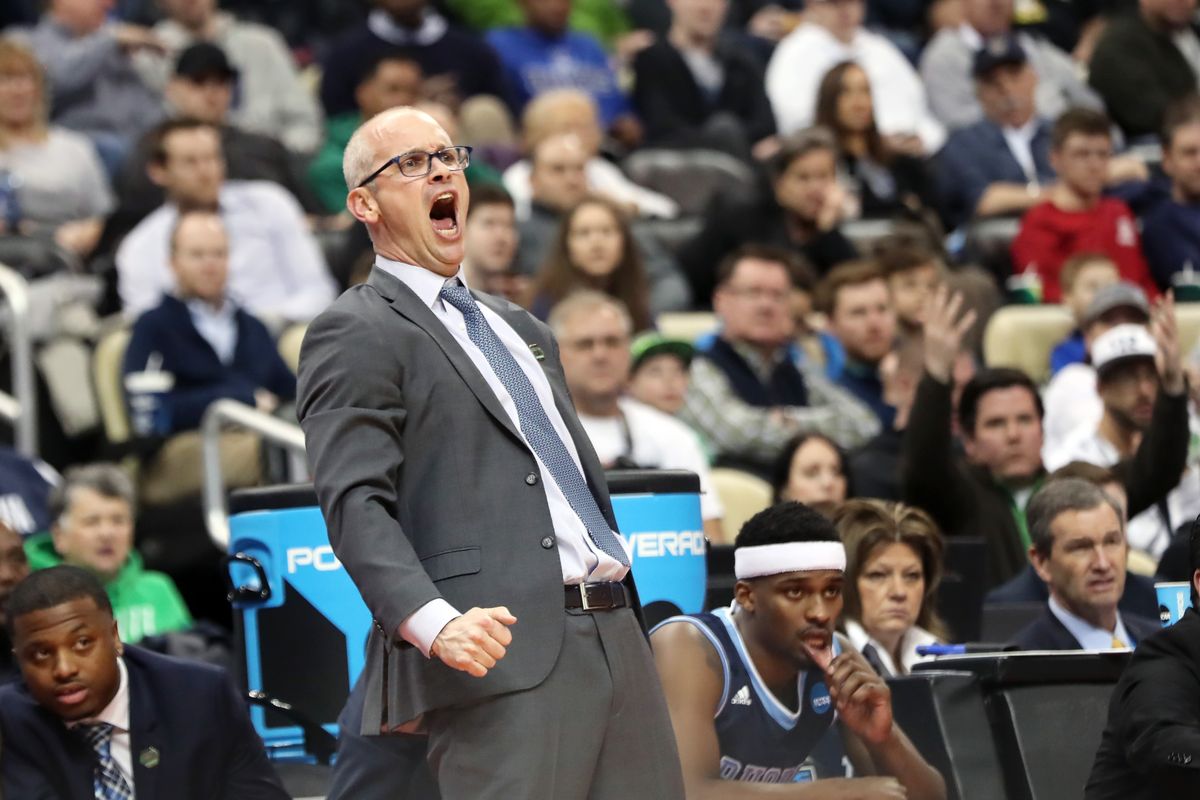 Updated:
This week's Rothstein 45 is now live!
Check out our rankings below:

1. Houston: 16-0 over the last three seasons when Tramon Mark scores in double figures.

2. Purdue: Zach Edey is the early favorite for National Player of the Year.

3. Texas: Tuesday's matchup with Illinois at MSG will be hand-to-hand combat.
4. Virginia: Ben Vander Plas may wind up as the best sixth man in the ACC.

5. UConn: Jordan Hawkins is the best shooter that the Huskies have had since Ben Gordon and Rashad Anderson.

6. Arizona: Cedric Henderson Jr. is underrated.

7. Alabama: Noah Clowney is a stud.

8. Arkansas: Had 44 points off the bench on Saturday against San Jose State.
9. Tennessee: The Colorado loss is starting to look like an aberration.

10. Kansas: Dajuan Harris has 16 assists to two turnovers in his last two games.

11. Maryland: Kevin Willard is exceeding expectations.

12. Auburn: Eight players scored between eight and 16 points on Friday against Colgate.

13. Indiana: Got punked against Rutgers.

14. Illinois: Matthew Mayer has only reached double figures once.
15. Duke: Jacob Grandison is emerging.

16. Baylor: Langston Love looks like a wildcard.

17. Gonzaga: Has lost three games before the second week of December.

18. Kentucky: Cason Wallace is a star.

19. Iowa State: Solid as a rock.

20. Creighton: Sunday's home loss to Nebraska was a stunner.

21. San Diego State: Will play one game out of California before New Year's Eve and it's in Arizona.

22. UCLA: Amari Bailey is turning a corner.

23. TCU: The entire rotation is eligible for Social Security.

24. Mississippi State: Has held its first eight opponents to 55 points or fewer.

25. Miami: Only loss came against Maryland.

26. Ohio State: Still a mystery team.

27. Michigan State: Have lost three of four against Northwestern.

28. Charleston: Hasn't lost aside from a trip to North Carolina.

29. Virginia Tech: Justyn Mutts has graduated from Glue Guy status.

30. Wisconsin: Made 12 three-point shots in Saturday's win at Marquette.

31. Marquette: The win over Baylor will travel all the way to Selection Sunday.

32. Xavier: Buy stock in Colby Jones.

33. Iowa: Kris Murray had 31 and 20 against Georgia Tech.

34. UNLV: Three of its top five scorers are in their fifth season.

35. Saint Louis: Yuri Collins has 58 assists in his last four games.

36. Texas Tech: Should be 10-1 entering Big 12 play.

37. North Carolina: 0-4 against power conference competition.

38. Arizona State: Frankie Collns is emerging,

39. West Virginia: Erik Stevenson is a bucket getter.

40. Rutgers: Finally healthy.

41. Memphis: Less talented than last season, but may be better.

42. Michigan: Still searching for a marquee win.

43. New Mexico: The win at Saint Mary's moved the needle.

44. Utah: Beating Arizona raised my antennas.

45. Missouri: 9-0 entering Saturday's game against Kansas.

Jon Rothstein has been a college basketball insider for CBS Sports since 2010 and a contributor to the CBS Broadcast Network since 2016. He joined FanDuel in 2022 as a Content Creator. Rothstein is also the host of the College Hoops Today Podcast via Compass Media Networks.