ROTHSTEIN 45: Week 3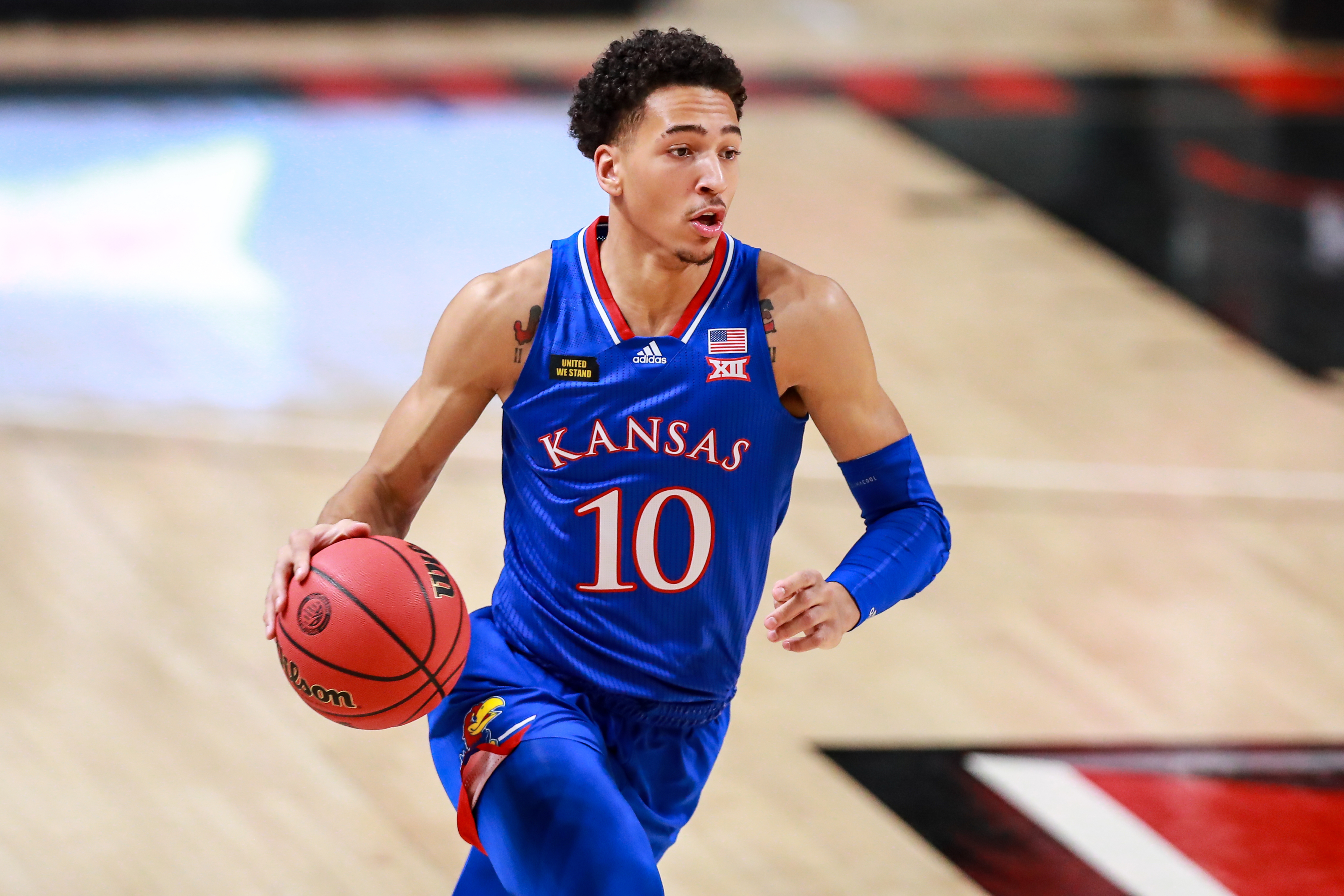 Updated:
This week's Rothstein 45 is now live!
Check out our rankings below:

1. North Carolina: Armando Bacot had 23 rebounds on Sunday against James Madison.

2. Houston: Terrence Arceneaux is the real deal.
3. Creighton: Will essentially face power conference competition for the rest of the season.

4. Kansas: Jalen Wilson is playing like a first-team All-American.

5. Texas: Was awfully impressive in a blowout win against Gonzaga.
6. Gonzaga: Bounced back nicely against Kentucky.

7. Michigan State: No one is getting more out of their team than Tom Izzo.
8. Virginia: Reece Beekman is playing like an All-ACC player.

9. Duke: Freshman big man Kyle Filipowski (15 points, 11 rebounds) is averaging a double-double.
10. Indiana: Buy stock in Malik Reneau.

11. Kentucky: Was just 13-50 from three-point range in losses to Michigan State and Gonzaga.

12. Illinois: Incredibly balanced and incredibly deep.
13. San Diego State: Has to get mileage out of this week's Maui Invitational.

14. Baylor: Adam Flagler and L.J. Cryer are a lethal combo.

15. Arkansas: Missouri transfer Trevon Brazile has made a jump.

16. Auburn: 10 players are averaging between 4.5 points and 14 points.
17. Purdue: Zach Edey is the Yao Ming of college basketball.
18. Arizona: Texas transfer Courtney Ramey will make his season debut on Monday against Cincinnati.
19. UConn: Open with Oregon in the PK85.

20. UCLA: Gave up an average of 79.5 points in back-to-back losses to Illinois and Baylor.

21. Tennessee: The team to watch at the Battle 4 Atlantis.
22. Alabama: Brandon Miller looks like the best freshman in the country.

23. Iowa: Averaging 94.7 points.

24. Maryland: Kevin Willard has this program ahead of schedule.

25. Xavier: Five players are averaging in double figures.

26. Saint Louis: Won two of three games last week against power conference opponents.

27. Arizona State: Moved the needle against Michigan.

28. Michigan: Played with fire against Ohio.
29. Western Kentucky: Jamarion Sharp has blocked 16 shots in three games.
30. Ohio State: We'll know a lot more about this team after three games in Maui.

31. Miami: Norchad Omier is the real deal.
32. Texas Tech: Has held its first three opponents to 55 points or less.

33. TCU: Played its last two games without Mike Miles (wrist) and Damion Baugh (NCAA suspension).

34. Villanova: Showed improvement in Friday's loss at Michigan State.

35. Marquette: Had a nine-point lead in the second half at Purdue.

36. UNLV: Last week's win over Dayton was the best victory of the Kevin Kruger era.

37. Dayton: Toumani Camara has quietly grabbed 49 rebounds in his first four games.

38. Charleston: Beat Davidson, Colorado State, and Virginia Tech this past weekend.

39. Virginia Tech: Sean Pedulla is one of the most improved players in the country.

40. Oregon: Guard play is a big question.

41. Seton Hall: Has 37 assists to 52 turnovers as a team.

42. Wisconsin: Wofford transfer Max Klesmit could emerge as a fan favorite in Madison.

43. St. John's: Joel Soriano (12.8 points, 11 rebounds) is playing like an All-Big East player.

44. Memphis: No one plays harder.

45. Saint Mary's: Has won five games by an average of 22 points.

Jon Rothstein has been a college basketball insider for CBS Sports since 2010 and a contributor to the CBS Broadcast Network since 2016. He joined FanDuel in 2022 as a Content Creator. Rothstein is also the host of the College Hoops Today Podcast via Compass Media Networks.